The British cellist shares his wisdom on practising effectively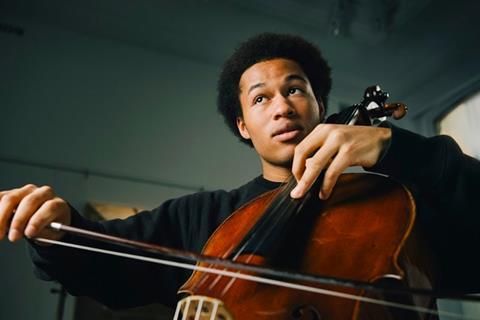 1. Improvise
Explore what sounds are possible on your instrument, through improvisation or just through playing notes.
2.Make up your own exercises
Take elements that you want to improve in the piece you are learning, and break them down into basics, like bowing, shifts and vibrato.
3. Slow practice
Make sure that you're doing what you would do in tempo, in the same character, but at a slow speed. Think of it as zooming in, as opposed to just playing slowly.
4. Focus
Always know what you're aiming for and intending to do, think about what you're doing and focus, to make sure you are actually practising and learning.
5. Think about mood
Everything you're doing – even the small things, like the speed of your shifts and your vibrato – should match the mood you want to convey.
6. Record your practice
Record your practice to listen to your sound. You can also record performances and listen back to them, to learn from them and improve for next time.
7. Practise away from your instrument
When I'm on the train, I like to listen to music or look at the score and analyse what's going on. If you listen to a piece of music and follow the score, you'll notice different things, because you're not thinking about actually playing. Just thinking about what it would feel like to play something can help to make sure that your brain is as involved with the music as your body.
8. Phrase clearly
Think about phrasing in terms of peaks and cadences. Clear phrasing can transform everything.
Sheku Kanneh-Mason will be the cover star of our March issue