The British cellist, cover star of The Strad's March 2019 issue, discusses learning, improvisation and inspirational teachers in conversation with Pauline Harding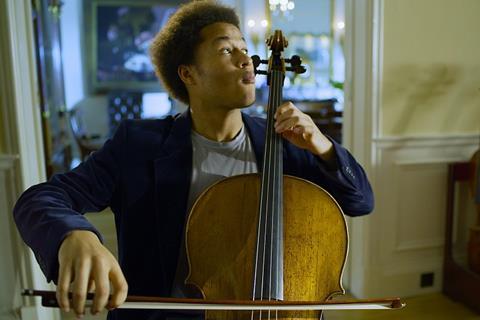 The following extract is taken from The Strad's March 2019 issue, available to download here. To order the print edition, click here
When Sheku Kanneh-Mason was six years old, a cello concert in his home town of Nottingham inspired him to switch from violin to cello. This may also have been, he confesses, because his brother played the violin: 'I wanted to have a bigger instrument than he did!' he jokes.
Back at home, his father, an amateur cellist, let him experiment with his own, full-size cello, and he soon started having lessons. From then until now, he has had an idyllic relationship with his instrument – never falling out of love with it, never minding practice, and enjoying chamber music sessions with his six musical siblings along the way.
'There were times when I felt tired,' he says, 'but I think I've always loved it, maybe because of the musical environment I was in. I was always being inspired by amazing musicians and friends who played instruments.'
Aged ten, Kanneh-Mason moved on to the Royal Academy of Music's Junior Academy, and for the next eight years he got up at 4.45am every Saturday to catch the 6.30am train from Nottingham to London. 'My cello lessons there were the most amazing thing,' he says. 'My teacher, Ben Davies, was so enthusiastic in getting me to think about what I wanted to say with my playing. He always got me to try different ways of doing things, and then I would go away and have my own ideas.'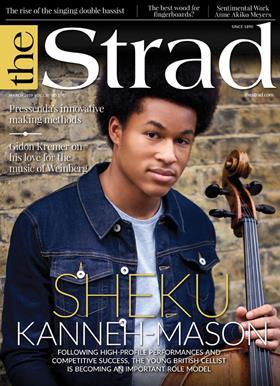 To find new colours on his instrument, Kanneh-Mason started to improvise at the beginning and end of each practice session. 'It helps me to get to know the cello and find out what's possible, in a free way. Then I can get comfortable with finding different colours and sounds immediately, so that I can use them to reflect moods in the music.'
In 2017 he started studying full time at the Royal Academy of Music proper, where he is equally in awe of his new teacher Hannah Roberts. 'When she demonstrates in the lesson, it's like, wow!' he says. 'It's amazing to hear what is possible, and she gives me lots of inspiring things to think about. We work in a lot of detail on finding the sounds that are most convincing for the music, and thinking about why.'
To make sure that he has a true grasp of the harmonies across the whole score, he also tries to learn the piano accompaniments to the pieces he is working on, 'Not properly, but just to get to know the score from that point of view as well.'
Read the exclusive interview in The Strad's March 2019 issue, available to download here. To order the print edition, click here
NB. The full article states that Sheku Kanneh-Mason is currently using a bow by William Salchow. As of last week, he is using a c.1855 Nicolas Maire bow, which has been bought for him by a sponsor. It was previously used by Antoine Lederlin of the Belcea Quartet.