A new online concert platform aims to support classical musicians who have lost work due to the coronavirus crisis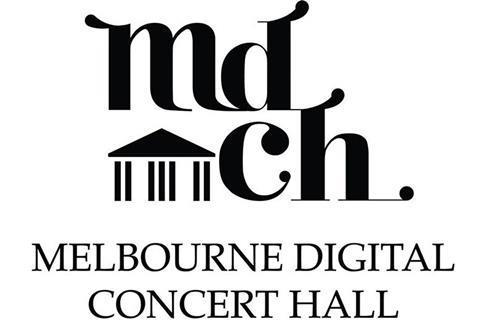 A new online concert platform aims to support classical musicians in Australia through ticket sales. From 27 March, Melbourne Digital Concert Hall will stream live performances into people's homes, with ticket revenue going to the artists themselves.
It was conceived by cellist and producer Chris Howlett and Musica Viva's Adele Schonhardt in response to news of colleagues faced with a complete loss of income. 'We couldn't just sit there and do nothing,' explains Howlett. 'With venues closing and seasons cancelled, the Australian arts sector will experience losses in the billions. Soloists and small ensembles are particularly vulnerable because they rely heavily on freelance work. Adele shared my concern, so we created MDCH.'
In the coming weeks, the site will broadcast a range of concerts online with the support of presenting partner 5stream. Each will be performed once at a set time, just like a regular recital, and will be professionally video streamed at no cost to the musicians involved. 'Seats' will be sold online, with the full $20 ticket price going directly to the artists. A booking fee of $4 will cover transaction costs and contribute towards a piano tuner and broadcast technician.
MDCH will remain fully compliant with Government health and safety recommendations and can readily adapt to new conditions. 'We're busily compiling a library of pre-recorded concerts for periods when we can't broadcast live,' says Howlett. 'We have a number of available locations and are also exploring options for technical partners so that we can continue to support Australian artists, even if we are in full isolation.'
Melbourne Digital Concert Hall will launch with an online music festival from 27-29 March featuring some of Melbourne's leading soloists and small ensembles, with a plan to broadcast concerts each weekend throughout the coming months. The programming will aim to showcase the full spectrum of artists who've lost work due to COVID–19, with well over 50 enquiries already received.
In a series of one-hour sessions, audiences will experience music by artists including Arcadia Winds, pianists Stefan Cassomenos and Tristan Lee, Baroque ensemble Latitude 37, cellist Zoe Knighton, pianist Elyane Laussade, piano-vocal duo Andrea Katz and Nicholas Dinopoulos, and pianist Kristian Chong.
Bookings and details: www.melbournedigitalconcerthall.com