A round-up of UK and US-based organisations offering financial support to musicians during these challenging times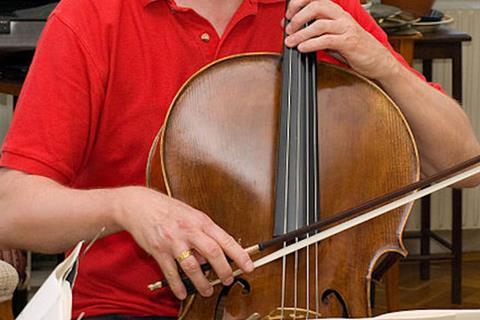 UK
The MU Coronavirus Hardship Fund – Open to members of the MU with genuine and pressing hardship. Musicians can apply for grants of £200. Find out more about the eligibility criteria and how to apply.
Help Musicians Coronavirus Financial Hardship Fund – Open to all musicians who meet Help Musicians' eligibility criteria. The charity are offering one-off payments of up to £500 to those suffering significant financial hardship. For more details, see their Coronavirus Advice page.
PRS Emergency Relief Fund – This fund will be offering payments of up to £1000 to affected songwriters and composers. Open to PRS members globally who are suffering genuine hardship due to loss of work, and who meet PRS' eligibility criteria. Find out more.
Creative Scotland Bridging Bursary Fund - One-off bursary payments of between £500 and £2,500 are available for freelancers in Scotland who are most deeply impacted and disadvantaged by the cancellation of work due to the COVID-19 emergency. Find out more.
The Royal Society of Musicians – Help may be offered in various ways, whether it be living expenses, rehabilitation, counselling, referrals to specialised practitioners, or consultations with financial advisors. All applications to the Society are considered in confidence.
The Government have recently announced a financial relief scheme for the self-employed. But it seems likely that this will take until June 2020 to roll out.
Coronavirus Business Interruption Loan Scheme – This scheme could be applicable to self-employed workers who run their own businesses. Government are offering to act as a guarantor for loan applications, allowing a 'no' credit decision for a lender to become a 'yes'. For more detailed information see British Business Bank's explanatory document.
Coronavirus Job Retention Scheme – Self-employed workers running their own businesses and paying themselves a PAYE salary can probably qualify to claim under this scheme, by putting themselves on furlough. However, the only earnings that will be counted in calculating this payment are those paid through PAYE.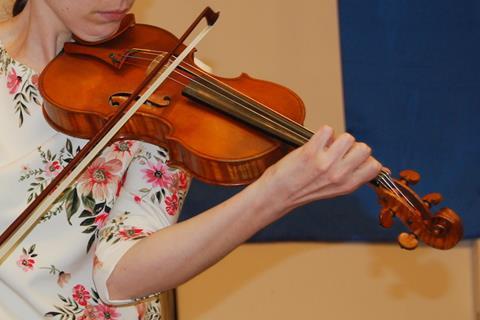 USA
American Guild of Musical Artists (AGMA) Relief Fund –providing support and temporary financial assistance to members who are in need.
Artist Relief Tree - intended to help those pursuing careers as artists (of any type). If you fit this description and your income has been directly impacted by the COVID-19 health crisis – and you are in need of short-term, immediate financial assistance – Artist Relief Tree would like to help. They will disburse funds in the amount of $250 per person, on a first-come-first-served basis. They will also be accepting donations indefinitely. Due to receiving over 3500 requests for funds, at the moment new requests are not being accepted until more funding can be secured. If you would like to be informed if the opportunity becomes available again, please click here to join the waiting list.
Boston Artist Relief Fund – The Boston Artist Relief Fund will award grants of $500 and $1000 to individual artists who live in Boston whose creative practices and incomes are being adversely impacted by COVID-19.
EMA Relief Fund: Supporting Early Musicians in Need – Open to early musicians, who will receive, on a first-come-first-served basis, a cheque for $250.
Equal Sound Corona Relief Fund – Providing financial support to musicians who have lost income due to a cancelled gig as a result of the COVID-19 outbreak.
Foundation for Contemporary Arts Emergency Grants – providing urgent funding for visual and performing artists who have sudden, unanticipated opportunities to present their work to the public when there is insufficient time to seek other sources of funding; or incur unexpected or unbudgeted expenses for projects close to completion with committed exhibition or performance dates.
MusiCares –Music industry professionals may apply for basic living assistance (rent or mortgage). Initial grant requests can be made for up to $1000 to compensate for cancelled work that was scheduled and lost.
NC Artist Relief Fund – This fund has been created to support creative individuals who have been financially impacted by gig cancellations due to the outbreak of COVID-19. 100% of donated funds will go directly to artists and arts presenters in North Carolina.
New Music Solidarity Fund –The New Music Solidarity Fund is designed to help new/creative/improvised music freelancers whose livelihood has been threatened as a result of performances that have been cancelled during the COVID-19 crisis. The Fund was started by a group of musicians in the new music community who have raised over $130,000 in a week, primarily from fellow musicians, composers, and music professionals. For now, at least two hundred and sixty, $500 emergency assistance grants will be made available to applicants who meet certain criteria.
New Orleans Business Alliance Relief Fund – Providing grants of up to $1000 for New Orleans-based musicians.
PGH Artists Emergency Fund – This is hosted by a group of artists and community organizers based in Pittsburgh responding to the urgent need of those who have been put in compromised positions due to the cancellation of entire tours, all of their gigs, and jobs in the nightlife and events industry.
Rauschenberg Emergency Grants – Providing one-off grants of up to $5,000 for unexpected medical emergencies. The grants are available to visual and media artists and choreographers who are U.S. citizens or permanent residents in the United States, District of Columbia, or U.S. Territories.
Springboard for the Arts Personal Emergency Relief Fund –assisting artists in Minnesota by helping pay an unanticipated, emergency expense. They have expanded the guidelines to include lost income due to the cancellation of a specific, scheduled gig or opportunity (i.e. commissions, performances, contracts) due to COVID-19 precautionary measures. Artists can request up to $500 to compensate for cancelled work that was scheduled and lost.
Sweet Relief COVID-19 Fund – to be used specifically for musicians and music industry workers affected by the Coronavirus. Funds raised will go towards medical expenses, lodging, clothing, food and other vital living expenses to those impacted due to sickness or loss of work.