A wave of classical music venues have announced their immediate closure, following government coronavirus advice to the public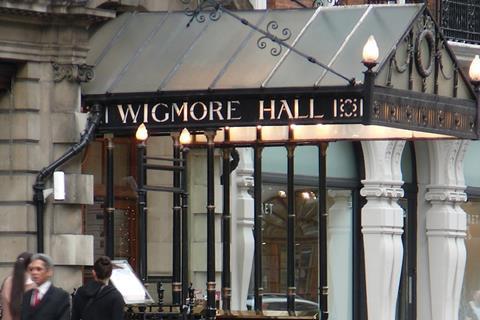 Several leading London music venues have responded to the government's latest coronavirus advice by closing their doors.
Among the venues to close are Wigmore Hall, the Royal Opera House, the London Coliseum and the Southbank Centre.
Their announcements came following prime minister Boris Johnson's new advice to the public yesterday that 'pubs, clubs, theatres and other such social venues should no longer be visited.'
The Southbank Centre said in a statement today that 'The health and wellbeing of our staff, artists and visitors is our top priority and given the latest medical and scientific recommendations that people should avoid large social gatherings, we have made the very difficult decision to take this action in order to play our part in stopping the spread of the virus.'
Details of how to request a credit note or a refund for any cancelled performances during the closure period can be found on the Southbank Centre's website.
Wigmore Hall's director, John Gilhooly, said on Monday (16 March): 'In accordance with Public Health England's guidance, Wigmore Hall will be closed from Tuesday 17 March until at least Tuesday 14 April.
The Royal Opera House announced its immediate closure on the same day as Wigmore Hall and the London Coliseum.
'The safety and security of the Royal Opera House staff, audiences and artists is of paramount importance and we take this responsibility very seriously,' chief executive Alex Beard said in a statement. 'In light of the COVID-19 pandemic, we have taken the decision with a heavy heart to close the building to the public and cancel all performances in Covent Garden with immediate effect.'
Referring to the impact of COVID-19 on performers, Beard has encouraged audience members to consider donating the price of their ticket to Royal Opera House Covent Garden Foundation.
'The staff and artists of the ROH are vital to the lifeblood of our art forms, without them we would simply not exist. This suspension of performances will impact not only our loyal audience but also our committed and talented workforce. We will work within the government guidelines to ensure the safety and wellbeing of our staff and artists during this difficult time,' he said.
'Our employees, permanent and casual, are reliant on the income which we derive through ticket purchases. Without performances it is inevitable that we will become more reliant on philanthropic support and charitable donations.'
Like the Southbank Centre, London Coliseum and Wigmore Hall, the Royal Opera House will be refunding ticket holders and is thinking of others ways to work with artists to present performances during the closure.
Several classical music performers have already embraced live streaming as an alternative means of reaching the public.