The Juilliard Quartet celebrates its 75th anniversary with the appointment of Molly Carr as its new violist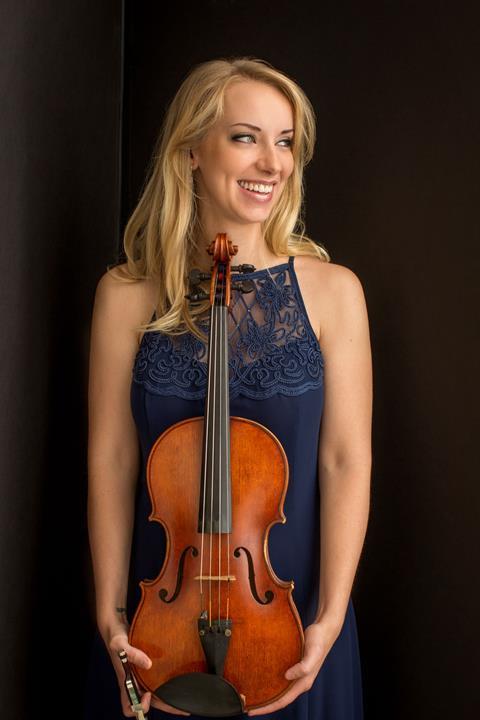 The Juilliard Quartet has announced Molly Carr as its new violist. She will begin her new role with a concert on 10 June in Dresden.
'It is such an immense privilege to have the opportunity to delve into some of the greatest music in the world on a daily basis with colleagues and friends like Areta, Ron, and Astrid is truly a dream come true,' said Carr. 'I cannot wait to get started!'
'Molly brings to our work together fantastic collaborative energy, a deeply probing curiosity and a passion for sharing that has marked the members of the quartet through its history', the quartet members said in a statement.
Carr will be stepping into the role after former violist Roger Tapping passed away at the beginning of the year. 'This appointment would have made Roger proud, and we are delighted to welcome her to this new role', Julliard's associate dean Adam Meyer commented.
Carr has performed globally as well as winning numerous awards including at the Primrose International Viola Competition and Chamber Music America, among many others. She serves on the faculties of the Juilliard School, Manhattan School of Music and Bard College Conservatory.
In 2018 she was named by the Sandi Klein Show as one of America's leading creative women, honoured at the United Nations, and awarded the International Father Eugène Merlet Award for Community Service for her work in prisons and with refugees around the globe. She is the founding director of Project: Music Heals Us, a non-profit that brings free chamber music performances and interactive programming to marginalised populations with limited access to the arts.
Joining violinists Areta Zhull and Ronald Copes and cellist Astrid Schween, Carr will be contributing to a season of new repertoire. The quartet has a long-standing tradition of commissioning new works, and this season sees the quartet premiere two quartets by the German composer Jörg Widmann: String Quartet no.8 (Beethoven-Study III) and Cavatina: String Quartet no.10 (Beethoven-Study V).