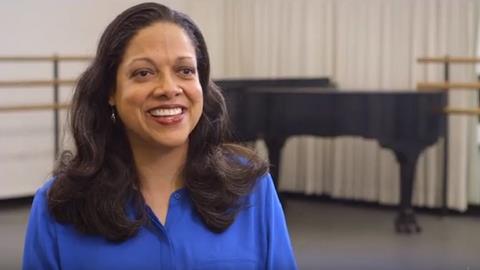 I broke a string once live on the radio with my string quartet at the time - the Lark Quartet. I was told I had just 60 seconds to change it and the little hole in the peg never felt so small!'
Juilliard String Quartet cellist Astrid Schween shares some of her most memorable, and most terrifying, live performance moments.
Schween was appointed a member of The Juiliard Quartet in September 2016, replacing cellist Joel Krosnick, who had been a member of the ensemble for 42 seasons since joining in 1974.