The 16-year-old scoops another competition victory, as well as additional special prizes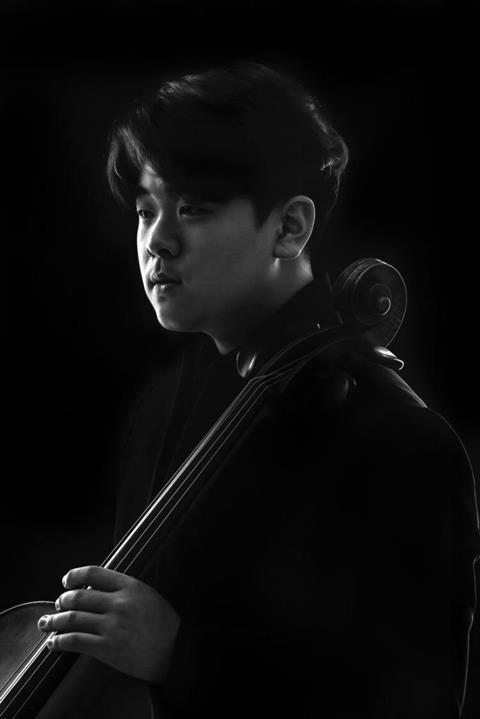 Read more news articles here
The final round of the IsangYung Cello Competition was held on 5 November 2022 at the Tongyeong Concert Hall, South Korea.
16-year-old Jaemin Han won first prize, as well as the Seong-Yawng Park special prize and the UNESCO City of Music audience prize.
As well as a cash prize of KRW 30,000,000 (£19,000), Han will have the opportunity to perform at the 'Symphony Festival' hosted by the Seoul Arts Center and the 'Daegwallyeong Music Festival' hosted by the Gangwon Cultural Foundation. In addition, he will have an opportunity to perform with the Busan Philharmonic Orchestra and the Gwangju Philharmonic Orchestra. As winner of the Seong-Yawng special prize, awarded to a Korean of outstanding talent in the competition, Han will be given the opportunity to perform in a recital hosted by the Kumho Cultural Foundation.
Han previously won the 2021 George Enescu Cello Competition, becoming the competition's youngest winner at 15. He took third prize at the 2021 Geneva International Cello Competition, and has won first prizes at the Osaka International Music Competition 2015, International Cello Competition 'David Popper' for Young Cellists 2017 and International Dotzauer Competition for Young Cellists 2019. Earlier this year, Han signed to KD Schmidt for general management.
Han studied with Myung-Wha Chung and is currently continuing his studies with Kangho Lee and Tsuyoshi Tsutsumi at the Korea National Institute for the Gifted in Arts.
Woochan Jeong won second prize worth KRW 20,000,000 (£12,500) and the IsangYun special prize, given to the candidate with the best performance of Isang Yun's Concerto for Cello and Orchestra, worth KRW 10,000,000 (£6,200). Deokyong Kim took third prize, worth KRW 10,000,000.
The final round saw participants perform a concerto of their choice, accompanied by the Tongyeong Festival Orchestra under the baton of Christian Vasquez.
The jury was chaired by Ivan Monighetti and comprised Ole Akahoshi, Roel Dieltiens, Ophélie Gaillard, Joo Seon Joo, Laurence Lesser, Park Sang-min, Li-Wei Qin and Troels Svane.
The IsangYun Competition has been held annually since 2003 in rotating disciplines of piano, cello and violin. Last year's violin competition was won by US violinist Karisa Chiu.