The duo will debut the instruments with the Singapore Symphony Orchestra in concert and via free livestream on 16 November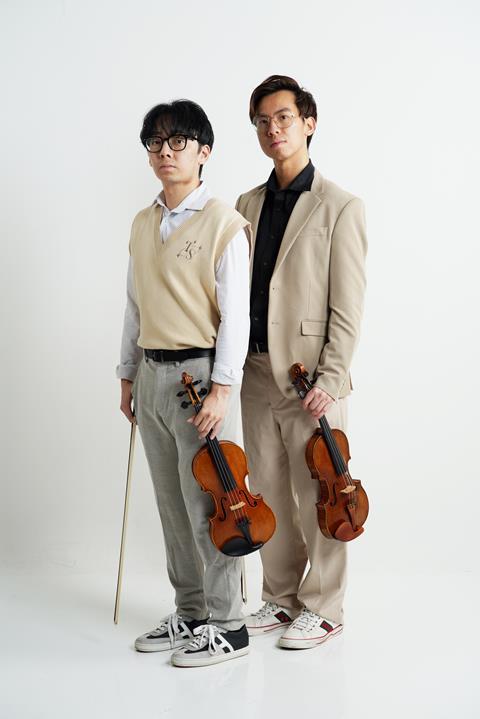 Read more news articles here
Brett Yang and Eddy Chen of TwoSet Violin have each been loaned two Stradivari violins from Tarisio. Both instruments were made during the maker's 'Golden Age' in 1708 - the 'Empress Caterina' and the 'Regent Superb'.
Yang will play the 'Empress Caterina', the sound of which he described as 'very extroverted and elegant'.
'There is also a hint of edginess and playfulness which I really like, especially in the upper and lower register,' Yang told The Strad. 'I sometimes forget I have to practise and end up playing with the "Empress Caterina" all day!'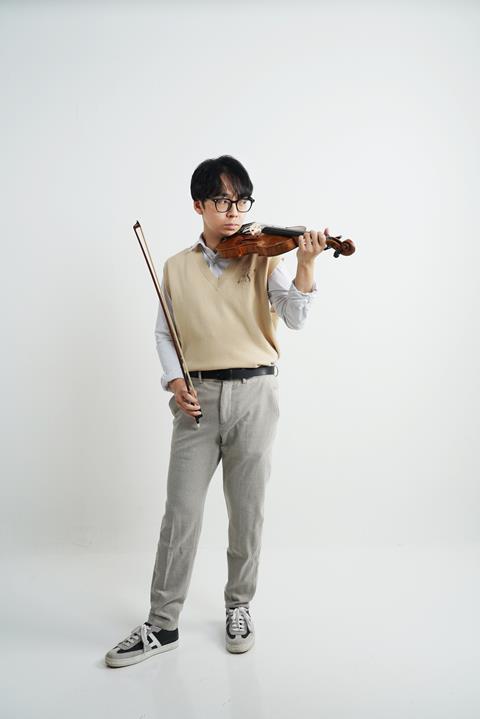 Chen will play the 'Regent Superb' violin, which has previously been owned by Dr David Josefowitz, and known players include Ofer Falk and Tasmin Little. Chen told The Strad that the violin 'has more depth and a sophistication that draws you in and I can definitely hear that, there's a world inside the "Regent" that makes you want to understand it more.' He also described the sound as 'superb'.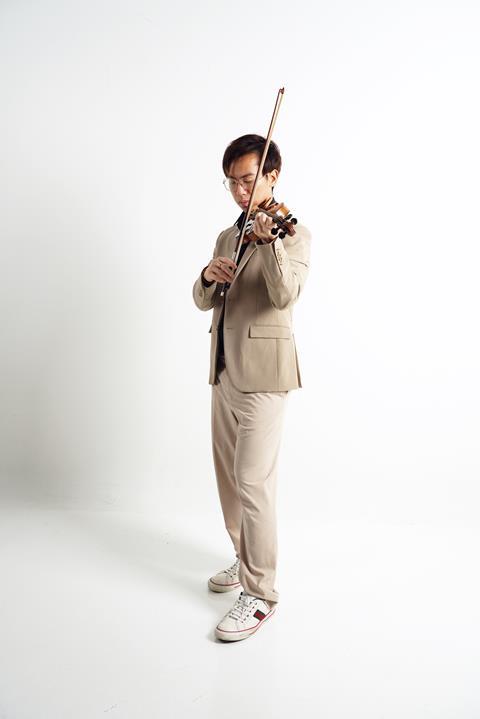 The comedy duo will debut the new instruments on 16 November in performance with the Singapore Symphony Orchestra (SSO). The concert will celebrate the duo's latest milestone of reaching 4 million subscribers on YouTube. Tickets for both the open rehearsal and concert sold out in under two minutes, but the concert will be broadcast worldwide for free on the duo's YouTube channel from 7.30PM SGT.
'We hope more people in the future will give classical music a chance,' Yang told The Strad. 'Being a classical violinist, it's like a dream come true to be able to play with a professional orchestra and on Stradivari violins.'
The programme will see Yang perform the Mendelssohn Violin Concerto, after which Chen will join Yang in a performance of Concerto in D minor for Two Violins and Orchestra by Bach. The SSO's associate conductor Rodolfo Barráez will lead the concert at Victoria Hall.
A large number of people are expected to tune into the concert, in line with the duo's previous milestone celebrations. TwoSet's 2 million subscribers celebration of the Tchaikovsky Violin Concerto garnered 40,000 live viewers, while their 3 million subscribers celebration of the Sibelius Violin Concerto gathered 50,000 live viewers.
Watch the video below to hear the Strads in action:
All photos courtesy of TwoSet Violin