The South Korean cellist joins the roster of KD SCHMID for general management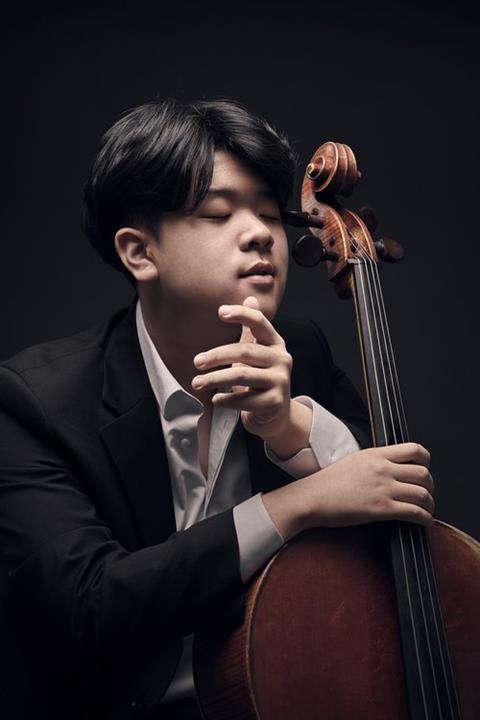 The youngest ever winner of the 2021 George Enescu International Cello Competition at the age of 15, cellist Jaemin Han has joined the roster of artist management company KD SCHMID.
'Jaemin Han's staggering talent first became clear to us when listening to his interpretation of Shostakovich's first cello concerto,' commented managing director Karen McDonald. 'His innate musicality and assured stage presence are remarkable, and all the more so for one so young.
'Later meeting him in person, we were struck by his engaging personality, and his gentle yet charismatic nature. He has enormous artistic potential, and we are absolutely delighted to welcome him to KD SCHMID!'
The 2021-22 season saw Han complete a recital tour in his native country, as well as a performance of the Dvořák Cello Concerto with the Busan Philharmonic Orchestra. Upcoming season highlights for Han include a tour of Korea with the Orchestre Philharmonique du Luxembourg under the baton of Gustavo Gimeno, his New Zealand debut with the Auckland Philharmonia Orchestra and Shi-yeon Sung, and a recital at the Tongyeong International Music Festival.
Han was born in 2006 in Wonju, South Korea. In addition to his victory at the George Enescu Competition, Han also won third prize later in 2021 at the Geneva International Cello Competition. Previous competition successes included first prizes at the Osaka International Music Competition 2015, International Cello Competition 'David Popper' for Young Cellists 2017 and International Dotzauer Competition for Young Cellists 2019.
Han studied with Myung-Wha Chung and is currently continuing his studies with Kangho Lee and Tsuyoshi Tsutsumi at the Korea National Institute for the Gifted in Arts. He has participated in masterclasses with Daniel Müller-Schott, Miklós Perényi, Julian Steckel, Jian Wang, Lluís Claret, Edward Aaron, Laurence Lesser and Paul Katz. He was recipient of the 2020 Shinhan Music Award and currently holds a scholarship from the Hyundai Motor Chung Mong-Koo foundation.
Han plays a J. B. Vuillaume cello generously on loan from 'the auditorium'.