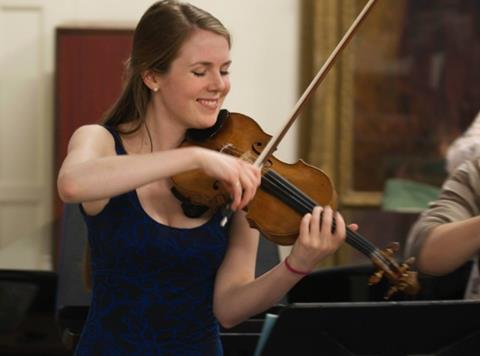 Violinist Eleanor Corr Photo Jane Salmon
Watch British violinist Eleanor Corr perform her winning recital with pianist Aleksandra Myslek at the 68th Royal Over-Seas League Annual Music Competition 2020.
Corr won the strings section prize with a recital that comprised Lutosławski's Partita, V: Presto; the 18th variation from Rachmaninov's Rhapsody on a Theme of Paganini, arr. York, and Ravel's Tzigane.
The violinist will compete at the Gold Medal Final at Queen Elizabeth Hall in London this summer.