The BBC Proms announces this summer's festival will go ahead, but not as we know it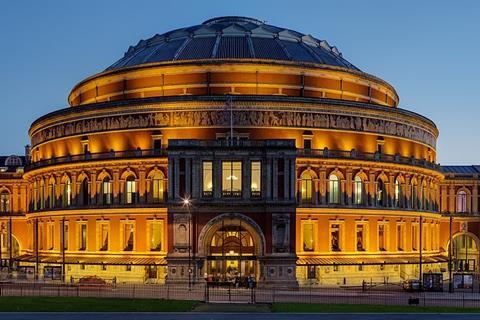 Having been forced to cancel its original plans for the summer, the BBC Proms has announced that it will be broadcasting daily concerts from the Proms' archives, beginning on BBC Radio 3 on Friday 17 July. It will also broadcast a weekly Late Night Prom, as well as a Monday lunchtime concert - both from its archives.
There will be newly-created digital events, beginning with a commission on the First Night to be performed by all the BBC Orchestras and BBC Singers, in which more than 350 musicians will be heard together in composer Iain Farrington's new 'mash-up' of Beethoven's nine symphonies - after recording their parts individually from home.
Read: Live music returns to Wigmore Hall
Read: Southbank Centre warns it may have to stay closed until spring 2021
Read: Vienna Philharmonic to begin performing for live audiences again from June
There are also ambitions to have musicians performing live at the Royal Albert Hall across the final two weeks of the season, broadcast live on BBC Radio 3, BBC Four and iPlayer, leading up to a new kind of Last Night of the Proms on 12 September. It is hoped that these events will include both ensembles as well as solo performances. They, however, will be announced nearer the time, and will be subject to rules on social distancing at public events.
David Pickard, Director BBC Proms, said: 'These are challenging times for our nation and the rest of the world, but they show that we need music and the creative industries more than ever. This year it is not going to be the Proms as we know them, but the Proms as we need them. We will provide a stimulating and enriching musical summer for both loyal Proms audiences and people discovering the riches we have to offer for the first time.'
Read: Concerts to resume in Italy on 15 June
Read: National Symphony Orchestra, Taiwan, resumes concerts
Alan Davey, BBC Radio 3 and Classical Music Controller, said: 'The BBC Proms every year heralds a summer of classical music and this year we will deliver the same joy, inspiration and transformation to peoples' lives that such music brings, albeit in a different way. We'll be celebrating 125 years of the biggest classical music festival in the world by connecting audiences through a multimedia offering of incredible recorded gems in our Proms Archive, together with audience suggestions of their all-time favourite Prom for our airwaves and a return to the unique magic that real, live music brings in the last two weeks of the festival.'