But orchestras and presenters will have to adhere to strict rules concerning the welfare of audiences
The Italian government has announced that concerts and theatrical performances will again be permitted in concert halls, theatres and open spaces, from 15 June onwards. However, presenters will have to implement a raft of measures designed to maintain public health.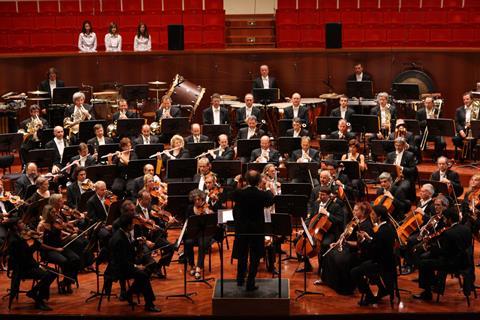 These include:
all seating must be pre-assigned to every audience member, with spacing of at least one metre between each one, including staff members. The maximum number of spectators will be just 200 for indoor performances, and 1,000 for outdoor events. Regional councils will be allowed to vary this number depending on data (such as the status of the R number locally).
Interpersonal distances must also be maintained between artists.
Anyone with a temperature above 37.5°C will not be admitted
The wearing of masks will be compulsory
In addition, staff members working directly with the public or in shared spaces will require suitable personal protective equipment by workers
The government has also issued a series of conditions regarding sanitation, ventilation, and the movement of audiences into the halls, to and from the ticket office and so on. All spaces must be cleaned and disinfected, and there must be information panels, videos or announcements on security measures and risk prevention.

Read: Berlin study issues recommendations for orchestral distancing
Read: Eight Austrian orchestras call for concerts to resume
Italy has been one of the countries hardest-hit by the Covid-19 virus. At the time of writing, there were 226,699 recorded cases in the country, and 32,169 deaths.