A very fine copy of a famous instrument which went on to achieve a healthy measure of celebrity on its own merits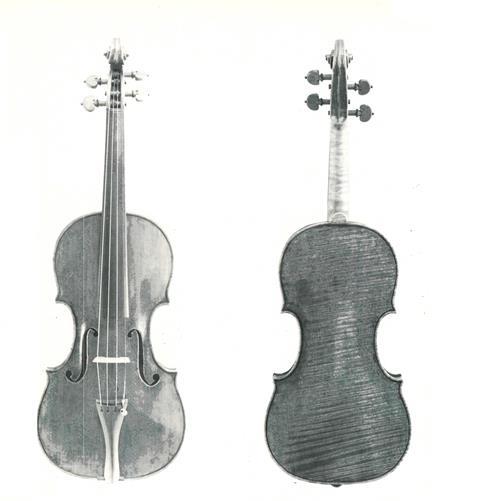 This photo appeared in the November 1989 issue in an advert by Curtin & Alf alongside a focus on Ruggiero Ricci.
The first of three violins made by Joseph Curtin and Gregg Alf for Ricci, it is a replica of the 'Huberman' Guarneri 'del Gesù' (now played by Midori Gotō) which was Ricci's main concert instrument. Following the great violinist's death in 2012, the Curtin & Alf replica set a new world auction record for an instrument by a living maker when it sold at Tarisio in New York for $132,000 on an estimate of $35,000-55,000.
Gregg Alf writes on the Alf Studios website: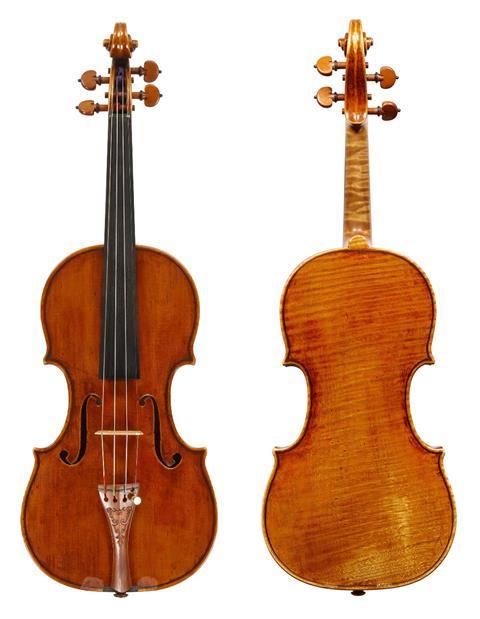 '[Ricci] really loved the 'Huberman'. Tonally, it had a great G string, something that not all Guarneri violins possess. When Ruggiero asked us to replicate the violin, Joseph and I set out to meticulously document it. We made full plaster castings of the top, back, and scroll so we could reproduce the 3-dimensional shapes. That is easy today with CAT scanning, but it was really a breakthrough for us at that time. Our goal was not just to produce a visually faithful copy, but one that would sound the same. We weighed the top plate and calculated the free-plate modal patterns and frequencies and also used sonar equipment to measure and match the speed of sound in the wood we selected.
'Ricci was immediately smitten by the finished violin. For better and worse, it was a true replica of his long-held friend; even the playing experience was similar. So it was natural for him to begin concertizing on the copy, often leaving the original at home.'