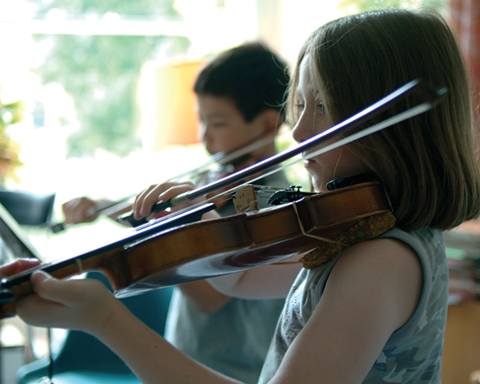 It doesn't matter about their ethnicity, cultural background or whether they are poor or rich - every child loves music. So it's more about educating the parents'
The Strad's third Strad Sunday on 28 June 2015 at London's Barbican Centre featured a panel discussion on making instrumental lessons interesting and engaging for school-age children – regardless of ability, background and ambition.
The panel was chaired by Jane Cutler from the Da Capo Music Foundation, and featured London Symphony Orchestra sub-principal second violin Sarah Quinn, Junior Guildhall head of strings and English National Opera cellist William Bruce, and Havering Music manager Karen Tweddle.
Listen to The Strad's first Strad Sunday discussion on violin sound and see if you can pick the Stradivarius violin from sound alone.