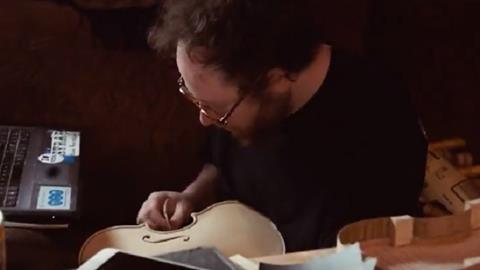 A new documentary charting the struggle by amateur luthier Danny Houck to make a copy of the 1743 'Il Cannone' Guarneri del Gesù has won the Jury Prize for Best Documentary and the Audience Award at the 2017 Slamdance Film Festival in Park City, Utah.
Made by violinist and filmmaker Stefan Avalos, the documentary follows Houck - a jobless and bipolar violin obsessive, bearing tattoos of Heifetz and Stradivari on his arm and calf, who learned all he knows about violin making from the internet - as he takes up the challenge to make the del Gesù copy for soloist Razvan Stoica for a performance in Amsterdam.
By turns suspenseful, comical and moving, the film has been shown in selected US cinemas and should receive wider release in due course. Watch the an interview with Stefan Avalos above.
Watch Stoica performing on Houck's finished instrument below: