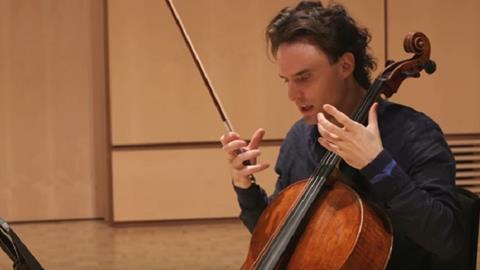 The body believes what the face is doing...I can hear it when you smile'
Leonard Elschenbroich gives a masterclass on Beethoven's Piano Trio no.3 at the Carole Nash Recital Room at the Royal Northern College of Music in November 2016. In this clip, Elschenbroich explains the importance of facial expression and how this can affect sound.
The full 130-minute class is available to buy as a download through the Masterclass Media Foundation.
Watch: Maxim Vengerov masterclass on playing the violin like Mozart