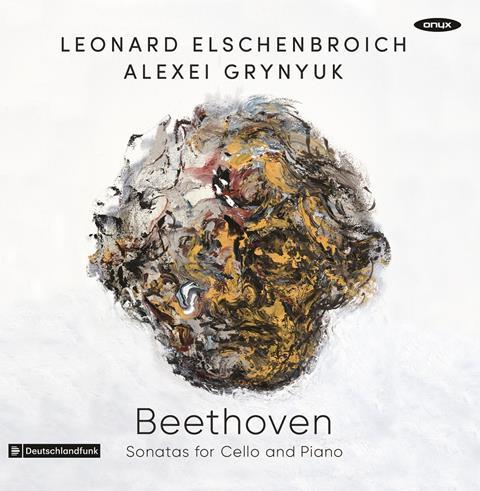 The Strad Issue: June 2019
Description: Cellist brings a marvellous spontaneity to Beethoven's sonatas
Musicians: Leonard Elschenbroich (cello) Alexei Grynyuk (piano)
Works: BEETHOVEN Cello Sonatas nos.1–5; Horn Sonata op.17 (arr. for cello)
Catalogue Number: ONYX 4196 (2CDs)
Not unreasonably with a modern Steinway for company, Leonard Elschenbroich pitches the sound of his Beethoven in the early Romantic era, around the time of Schubert's Arpeggione Sonata.
Portamento and rubato are his friends, warming and stretching Beethoven's often-experimental writing for the cello while catching the spontaneity and craziness of the two early sonatas. He's even more at home in the mid-period masterpiece that is op.69, never sounding more like a gregarious neighbour to the 'Emperor' Concerto than here.
The last two sonatas are pitched much lower in the instrument, and Elschenbroich occasionally struggles (he's hardly alone) to match the boisterous humour of the piano however sympathetic the recorded balance. However, he brings to op.102 no.2 a fierce, questing intelligence that stands up to distinguished colleagues past and present.
At least until the grave hymn at the heart of his last sonata for the instrument, Beethoven was apparently so averse to writing slow music for solo cello that performers and listeners must cherish what they have, in the epigrammatic introductions to the early sonatas, and elsewhere fall into the slipstream of his boisterous rondos; I very much enjoy how Elschenbroich and Grynyuk never hurry Beethoven along but meet him on his own terms.
Their bonus is welcome and imaginative: not the usual variation sets but the composer's own arrangement of the early Horn Sonata.
PETER QUANTRILL