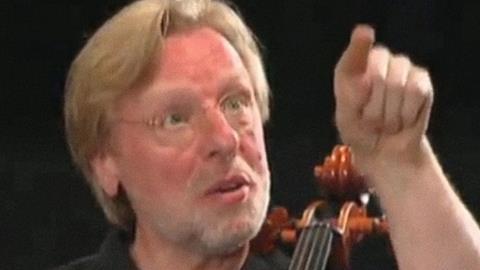 I love the specific colour of each string - it's not always about making the sound as equalised as possible. Each string has a different voice.'
Kronberg Academy professor Frans Helmerson gives a cello masterclass on Schubert's Arpeggione Sonata, recorded at the International Musicians' Seminar, Prussia Cove. The student is Adam Krzeszowiec.
The full 42-minute video is available to buy as a download or DVD through the Masterclass Media Foundation.