Two American violinist friends discuss pumpkin-hurling, high-temperature yoga and playing The Star-Spangled Banner for boxers. From 2011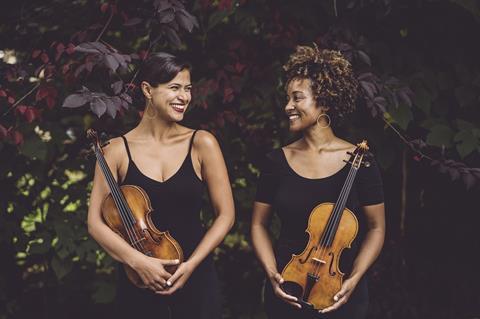 Discover more Featured Stories like this in The Strad Playing Hub.
This article was first published in the November 2011 issue of The Strad
Elena Urioste:
Melissa and I got to know each other extremely well while touring with the Sphinx Organization, a Detroit-based charity that seeks to bring cultural diversity to classical music. We were roommates on three tours, sometimes staying in depressing places — a Holiday Inn on the side of a highway is never fun — and other times in luxury. I remember staying in luxurious accommodation in Granville, Ohio, indulging ourselves in the hot tub and defiling the landscape gardens by hurling pumpkins into the lake. At heart, we're just a couple of rambunctious college freshmen.
Once we were approached by some questionable guys in a run-down hotel in Newark, New Jersey, where we stayed before the Sphinx's Carnegie Hall gala concert. They were holding some form of boxing-match conference and asked us whether we would play The Star-Spangled Banner in the ring before the match. We thought it was a great idea, but we knew it had to be special, so I asked my then boyfriend, whose knowledge of music theory far exceeded ours, to help us arrange it. Sadly, the boxing crowd never got in touch again, but the arrangement really took off as an opener to our Sphinx concerts. It's still a dream of ours to play it at a sporting event of some sort.
We share a passion for cookies and also an irrational love of Christmas carols — even out of season. It all began on our first Sphinx tour when we took a particularly gruelling 16-hour bus ride from Memphis to Granville, and we decided to pass the time by watching Love Actually, a movie set at Christmas time featuring lots of festive music. When we got back to our hotel room we opted to continue the holiday spirit by putting on Christmas carols — Mariah Carey, Nat King Cole, you name it — and dancing round the room, even though it was only September.
These days we can go for months without seeing each other and sometimes we won't chat for weeks — especially during the summer festival season — but as soon as we meet it's as though no time has passed. We both live in New York — I'm in Chelsea and Melissa lives in Queens, but usually we meet for some Bikram, an intense form of yoga that involves stretching in temperatures of 105 degrees. I don't think having separate careers has changed our friendship — nothing will change that.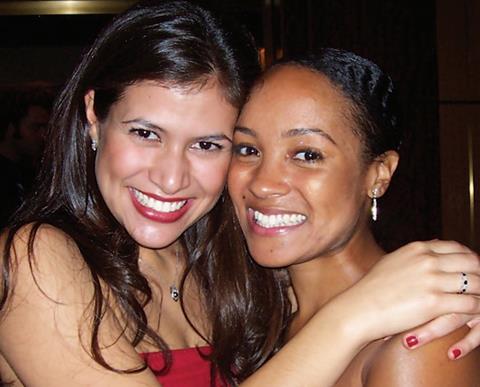 Melissa White:
Elena and I grew up about 1,000km apart. She lived just outside Philadelphia and I was raised in Michigan. Neither of us came from musical families, and yet, by coincidence, we decided we wanted to play the violin at exactly the same moment. The impetus came from watching Itzhak Perlman, who appeared as a guest artist on an episode of Sesame Street and played his violin to the puppets. I was four years old, and Elena was only two, but from that moment on we both nagged our parents about learning to play — and both of us, after two years, received violins on which to learn.
We met when I was an undergraduate at the Curtis Institute in Philadelphia. Elena hadn't yet auditioned for the school but came frequently for lessons and to see the free student recitals. Fairly early on we formed a running joke about all the old-school players at Curtis who made playing look so incredibly easy, and would produce these portamentos — or 'fat, juicy slides' as we called them — when playing schmaltzy repertoire, such as a Brahms sonata or the Tchaikovsky Concerto. Those slides would become an integral part of our playing.
I felt intimidated by the other players at Curtis — it's a high pressure environment. But as I formed musical relationships I warmed to the atmosphere. Elena and I shared some of that experience together, which created a bond between us. We were also both winners of the Sphinx Competition: I won in 2001, Elena in 2003. Winning the competition changed the way we both thought about our careers and created several opportunities for us to perform together.
Elena has helped me through both the good and the bad times. I remember once on a journey from Granville, Ohio, I took a car instead of the tour bus so as to arrive early to see family in Michigan. We had barely left town when we got into a crash and the car flipped. I called Elena from the hospital to tell her what had happened. She was still at the Granville hotel and waited up all night for me to return. There was a kid in the car who played the viola and as a result of the wreck needed stitches. While waiting to be stitched he asked to see his viola and it was completely mashed up, so I hadn't the heart to check my violin. When I came back to the hotel, Elena opened my case up for me — and to our astonishment, we found that it was untouched and in tune.
INTERVIEW BY NICK SHAVE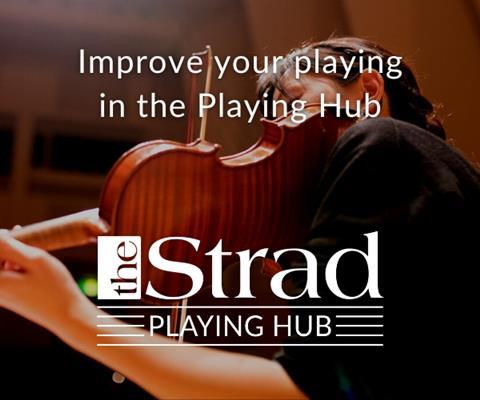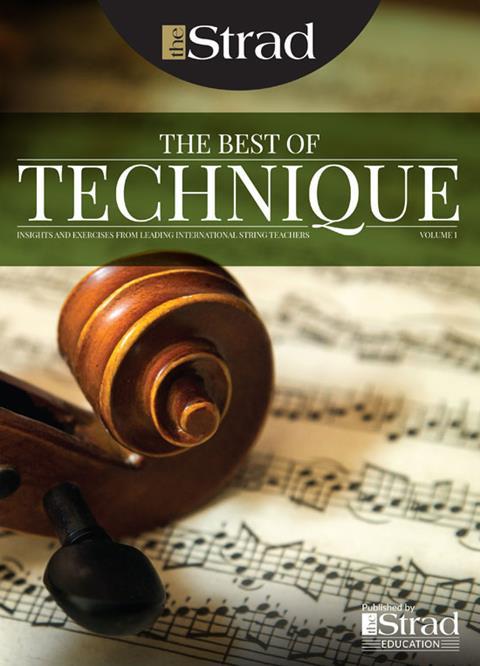 In The Best of Technique you'll discover the top playing tips of the world's leading string players and teachers. It's packed full of exercises for students, plus examples from the standard repertoire to show you how to integrate the technique into your playing.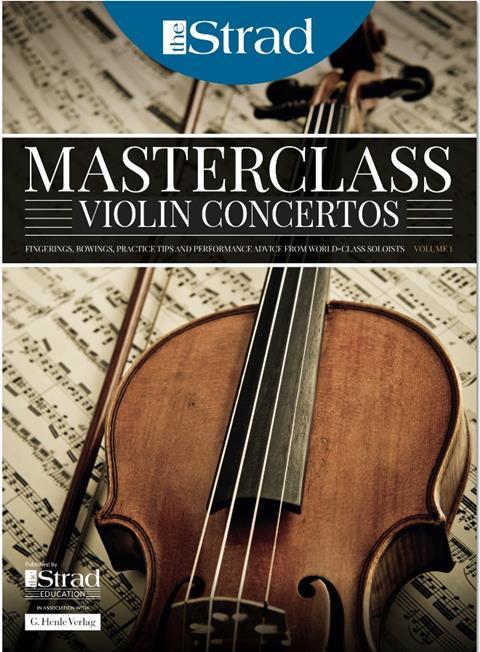 The Strad's Masterclass series brings together the finest string players with some of the greatest string works ever written. Always one of our most popular sections, Masterclass has been an invaluable aid to aspiring soloists, chamber musicians and string teachers since the 1990s.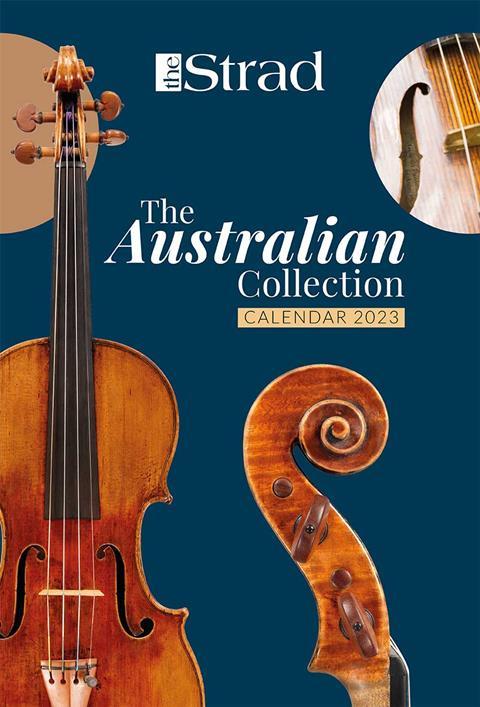 This year's calendar celebrates the top instruments played by members of the Australian Chamber Orchestra, Melbourne Symphony, Australian String Quartet and some of the country's greatest soloists.