Sublimely seductive string-playing from London's finest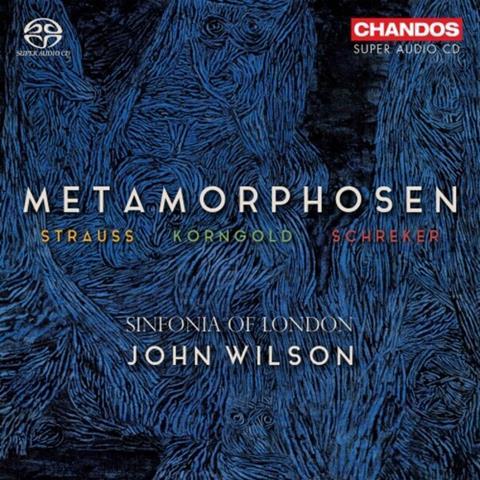 THE STRAD RECOMMENDS
The Strad Issue: June 2022
Description: Sublimely seductive string-playing from London's finest
Musicians: Sinfonia of London/John Wilson
Works: Strauss: Metamorphosen. Schreker: Intermezzo op.8. Korngold: Symphonic Serenade in B flat major op.39
Catalogue number: CHANDOS CHSA 5292
The string section was always one of the chief glories of John Wilson's eponymous orchestra, drawn from the country's top players to explore Hollywood and Broadway repertoire, and it sounds as if it has been taken over wholesale into his newer 'recording orchestra', the relaunched Sinfonia of London. This latest collection, a follow-up to the team's disc of English string music (reviewed April 2021), quite simply contains some of the most sublime orchestral string playing on disc.
It would be easy just to wallow in the sumptuousness of it all, but these are more than mere sonic marvels. Strauss's Metamorphosen – written as an elegy to the senseless destruction of life and culture in the Second World War and gaining renewed significance in the face of daily news reports from Ukraine – emerges with gut-wrenching power and searing emotion, and an emphasis on honesty rather than histrionics. Wilson and the Chandos recording team achieve the ultimate in balance between the composer's competing contrapuntal lines and in coping with the music's constant state of flux between solo and more orchestral textures.
How to follow this? The gentle lilt of an early Intermezzo for strings by Franz Schreker provides an apt palate-cleanser before we get to the more multifaceted string writing of Korngold's Symphonic Serenade of 1948–9. Here we can appreciate the Sinfonia's collective virtuosity in full, from the unanimity of the second movement's ferocious pizzicato to the depth of sound in the hymn-like Lento religioso.
MATTHEW RYE