File under B, but it's an A-plus for this superb collection of British music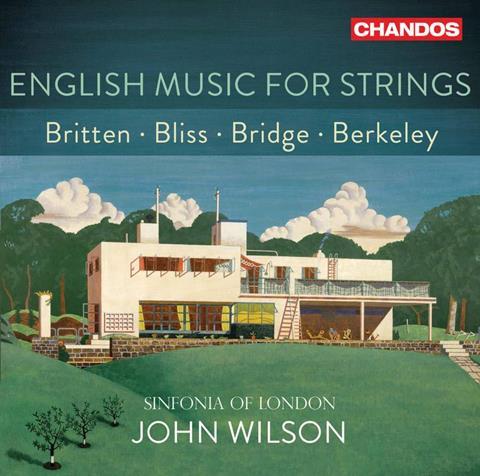 The Strad Issue: April 2021
Description: File under B, but it's an A-plus for this superb collection of British music
Musicians: Sinfonia of London/John Wilson
Works: Britten: Variations on a Theme of Frank Bridge. Bliss: Music for Strings. Bridge: Lament. Berkeley: Serenade for Strings
Catalogue number: CHANDOS CHAN CHSA 5264
Britten's virtuoso Variations on a Theme of Frank Bridge has been extremely lucky on disc, boasting at least three classic accounts from Yehudi Menuhin (who uncredited plays the fiddle solo in the Bourrée classique variation, EMI/Warner), Neville Marriner (Argo/Decca) and Britten himself (Decca). Yet none can equal the magnificent, in-depth sonics captured in Kilburn's Church of St Augustine for Chandos.
This is one of those rare occasions when the body, weight and beauty of sound generated by the Sinfonia of London can be said to have been fully realised by the recording team. And for sheer range of character and expression, John Wilson rivals even Britten's account with the ECO, often at daringly fast speeds, most notably in the Moto perpetuo, in which the quick-fire exchanges between upper and lower strings are relished to thrilling effect.
Turning the emotional coin over, Wilson discovers an uplifting, ecstatic charm in Lennox Berkeley's enchanting Serenade for Strings, capturing a heart-rending wistful quality both here in the Lento finale and Frank Bridge's haunting Lament. Arthur Bliss's Music for Strings is a tougher emotional nut to crack, with its often startling interchanges between pastoral tenderness and Hindemith cool. Rather than adopt a comforting interpretive strategy, Wilson and the Sinfonia of London on resplendent form, embrace the music's changeability with a sensitivity to mood and atmosphere that is deeply compelling.
JULIAN HAYLOCK