An impressive dive into lesser-known piano quartets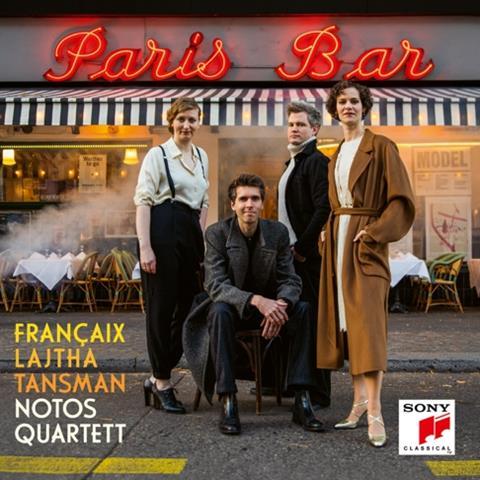 The Strad Issue: May 2022
Description: An impressive dive into lesser-known piano quartets
Musicians: Notos Quartet
Works: Music by Françaix, Tansman and Lajtha
Catalogue number: SONY 886449765942
The Notos Quartet's growing reputation has up until now been based largely on music of an impassioned nature, whether it be studio recordings of Bartók, Dohnányi, Kodály and Brahms, or live YouTube performances of Schumann and Walton. Now this piano-based quartet has turned its attention to music that, at least in the case of Françaix's Divertissement and Tansman's Suite-Divertissement, requires a slightly lighter touch.
Almost inevitably in works of this kind, the piano takes centre stage and, in the Françaix, Antonia Köster injects just the right degree of playfulness into the proceedings. Violinist Sindri Lederer, violist Andrea Burger and cellist Philip Graham share with Köster a highly tuned sensitivity for musical balance and palpably enjoy the freewheeling neo-Classicism of this piece.
The six-movement Tansman – an Introduction et Marche, Sarabande, Scherzino (Polka), Mélodie, Nocturne and Finale – is emotionally more wide-ranging, and the Notos responds in kind, with playing that ranges from extreme delicacy to full-on melodic rapture.
This is the premiere recording of László Lajtha's early Piano Quartet, composed in 1925, not long after the first of his ten string quartets. The Notos relishes to the full its intoxicating, elusively Franco–Hungarian flavour.
JULIAN HAYLOCK