Ten top string quartets representing 16 countries will have the chance to compete for cash prizes and opportunities worth over $500,000 this summer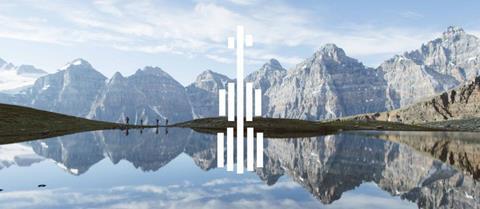 Ten quartets will participate in the 14th Banff International String Quartet Competition (BISQC), to be held from 29 August to 4 September 2022. They are:
Abeo Quartet - USA
Animato Kwartet – The Netherlands/Norway
Balourdet Quartet - USA
Dior Quartet – Israel/USA/Korea-Canada/St. Lucia
Isidore String Quartet - USA
Karski String Quartet – Belgium/Poland
Opus13 – Norway/Sweden
Quatuor Agate – France
Sonoro Quartet – Belgium/Ireland
Terra String Quartet – USA/Venezuela/Iceland/Australia
Barry Shiffman, director of the BISQC commented, 'We are thrilled to invite ten of the world's best emerging string quartets to Banff for the Banff International String Quartet Competition. It is hard to overstate how life and career changing these opportunities are for emerging ensembles, and how excited we are to be able to recognize the talents of BISQC musicians.'
The competition will consist of five rounds, where ensembles will play for the chance to win cash prizes and opportunities worth over $500,000. In addition to the cash prizes, the three laureate quartets are offered residency opportunities at Banff Centre and, for the first prize laureates, a custom-designed three-year artistic and career development programme which includes the Southern Methodist University Peak Fellowship Ensemble-in-Residence Prize, a two-year paid residency worth $200,000 CAD, as well as an Esterházy Foundation Residency with concerts at Haydn Hall in Eisenstadt and the Lucerne Festival.
All seven quartets not advancing to the finals will receive a Christine and David Anderson Prize of $5,000 CAD.
The contestants were selected by a preliminary jury consisting of Aaron Boyd, Andrew Wan and Andrew Yee.
Established in 1983 celebrating the Banff Centre's 50th anniversary, the BISQC is held once every three years. This year's edition will be the first Banff International String Quartet presentation in Banff Centre's newly revitalized Jenny Belzberg Theatre.
Past winners of BISQC include the Marmen Quartet and Viano String Quartet (2019); the Rolston Quartet (2016); the Dover Quartet (USA, 2013); the Cecilia String Quartet (Canada, 2010); the Tinalley String Quartet (Australia, 2007); the Jupiter String Quartet (USA, 2004); the Daedalus Quartet (USA, 2001); the Miró Quartet (USA,1998) and, the St. Lawrence String Quartet (Canada, 1992).