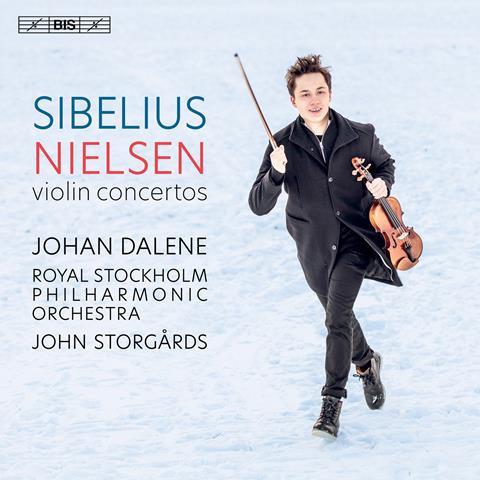 THE STRAD RECOMMENDS
The Strad Issue: April 2022
Description: Two great Scandinavian violin concertos from a rising star
Musicians: Johan Dalene (violin) Royal Stockholm Philharmonic Orchestra/John Storgårds
Works: Nielsen: Violin Concerto op.33. Sibelius: Violin Concerto in D minor op.47
Catalogue number: BIS BIS-2620 (HYBRID SACD)
Swedish violinist Johan Dalene won the 2019 Carl Nielsen Competition and is a current BBC New Generation Artist and ECHO Rising Star. After well-received discs of the Tchaikovsky and Barber concertos and of Nordic chamber music, this is already the 21-year-old's third recording as part of his exclusive BIS contract.
Playing on the 1736 'Spencer Dyke' Stradivari, he makes a highly convincing case for the Nielsen Concerto, a work that not enough players have made their own, and takes on its virtuosity with apparent ease, striking a balance between the music's flightiness and sense of melancholy. Even in the most fraught writing, he keeps his cool and tonal lustre: the Poco adagio section of the second movement reveals a mature seriousness, but he's not afraid to convey the fun and whimsy of the finale proper.
In the Sibelius Concerto he is of course up against a formidable back catalogue, yet he makes his own mark, helped by an individual and obviously well-honed contribution from John Storgårds and the Stockholm orchestra, most notably in the taut rhythms of the finale. Despite Dalene's youth he presents a fully fledged interpretation, full of insight and conveying the work's emotional trajectory with a masterly combination of freedom and control.
MATTHEW RYE