Twenty-year-old artist's second album looks north for inspiration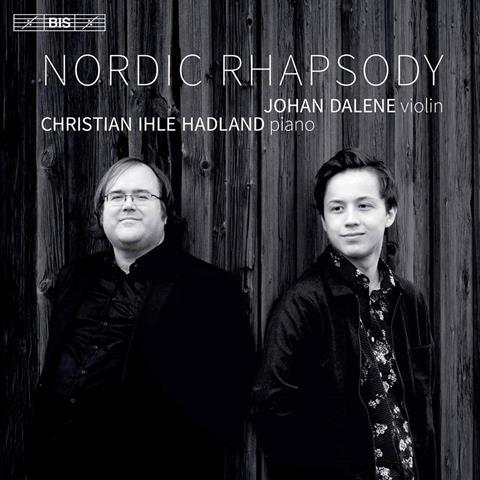 The Strad Issue: May 2021
Description: Twenty-year-old artist's second album looks north for inspiration
Musicians: Johan Dalene (violin) Christian Ihle Hadland (piano)
Works: Sinding: Suite im alten Stil op.10. Stenhammar: Two Sentimental Romances op.28. Sibelius: 6 Pieces for violin and piano op.79 (excerpts). Nielsen: Romance in D major for Violin and Piano. Rautavaara: Notturno e Danza for Violin and Piano. Grieg: Violin Sonata no.1 in F major op.8
Catalogue number: BIS BIS-2560
It's a slightly curious experience reviewing young Swedish violinist Johan Dalene. On the one hand, the winner of the 2019 Nielsen Competition is still only 20 years old. Yet the assurance and maturity you're hearing when his bow touches the strings is something else, hence the heads he turned with his debut recording of the Tchaikovsky and Barber concertos.
This recital celebrating his own part of the world, partnered by Norwegian pianist Christian Ihle Hadland, is no less successful. I didn't know Christian Sinding's Suite im alten Stil (1888) before now, with its dark, post-Grieg romance and virtuosic writing (you can tell that Sinding's instrument was the violin), but now I'm wondering why not. Dalene brings bucketloads of drama, technical polish and musicality to its opening Presto's rushing passagework – Hadland on high alert in the background – and then glowing strength of tone to its lyrical Adagio. Rautavaara's Notturno and Danza (1993) is another inspired choice, Hadland shining in every sense of that word through his flowing extended opening solo, onto which an equally shining Dalene eventually glides.
The better-known works are just as satisfying, the Grieg sounding especially winsome under their combined fingertips – full of brilliantly managed dramatic gear shifts, and always with a fabulous sense of line and architecture. It's accomplished, highly atmospheric stuff.
CHARLOTTE GARDNER