Bruce Hodges watches the performance of Enescu, Shostakovich and Mendelssohn octets at Alice Tully Hall, Lincoln Center, NY, on 6 March 2022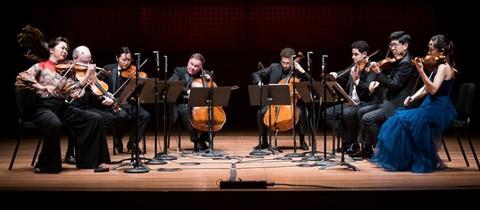 In this trio of octets, eight of today's most distinguished artists found warmth and humanity – which provided a welcome balm during a time of worldwide unease.
Starting with Enescu's C major Octet op.7, the players swept through the opening Très modéré with drive and passion. The work's shifting moods continued in the blazing second movement, with its extravagant peacock flourishes, sometimes with a tinge of gruffness. The central Lento, meanwhile, felt like a prayer. Overall, the work benefited from symphonic scope and a broad expressive range, and following the final unison bars, the eager audience showered the artists with applause.
Shostakovich wrote his Two Pieces op.11 when not yet 20, and they are filled with the vivacity of youth. The Prelude flickered with life, the middle section presaging some of the unbridled pulsation that would come later. But it was in the Scherzo that the young composer was at his most nose-thumbingly brilliant, and the players revealed its slithery high jinks to perfection.
The musicians perhaps saved the best for last: Mendelssohn's classic Octet, written at just 16. It's hard to overstate the players' sense of fun, which burst through in every bar, and the polite New York audience couldn't resist, breaking into spontaneous applause after the first movement, which seemed entirely appropriate. The eight musicians mined every minute for maximum propulsion and drama.
BRUCE HODGES
Photo: Cherylynn Tsushima