Leah Hollingsworth reports on a performance of Françaix, Kodály and Coleridge-Taylor at the Rose Studio, Lincoln Center, on 10 February 2022 as part of the CMS's 'Late Night Rose' series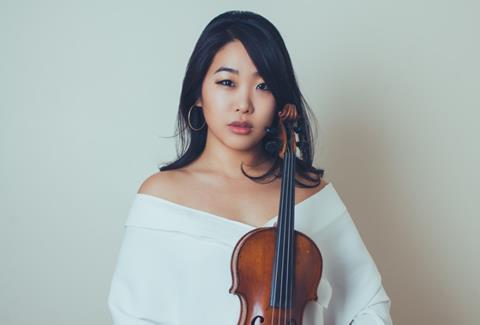 The muted first movement of Françaix's 1933 Trio for violin, viola and cello bubbled along light-heartedly, with Kristin Lee (violin), Matthew Lipman (viola) and Nicholas Canellakis (cello) making it sound as if it were the easiest music in the world; their impeccable technique and sparkling spiccato made the music seem to float. Frequent smiles were exchanged during the scherzo and the music sounded just as entertaining, while the many character changes in the final Rondo were expertly brought alive. Violinist Bella Hristova joined Canellakis for Kodály's Duo for violin and cello op.7, and her rich sound was a perfect match for the work. The cellist's sensitivity was a terrific contrast to the violinist's intensity, and their Adagio was mesmerising. The final movement began with a dramatic violin solo, played with great commitment and gusto; while it could have had more playfulness, its power was impressive.
Clarinettist David Shifrin joined the string players for Coleridge-Taylor's Quintet in F sharp minor op.10 and the energy of the artists was palpable. The opening to the Larghetto was exquisite and the entire movement unfolded with a lovely tenderness. Magnificent bow control and sound production from the strings matched the long lines of the clarinet and Canellakis's cello melody about midway through was riveting. The scherzo was passionate without being too heavy, while the finale married soaring melodies and a rhythmic drive excellently articulated by the players.
LEAH HOLLINGSWORTH
Photo: Lauren Desberg