Leah Hollingsworth attends a live concert at the aptly named Restart Stages in Damrosch Park, New York, on 26 June 2021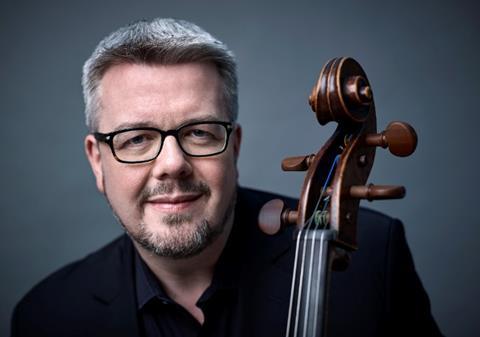 As New York City emerged from pandemic life, the joy of hearing real, physically present live music again was only tempered by the frustration of imperfect amplification. This all-Brahms programme was performed by the Chamber Music Society of Lincoln Center at an outdoor stage built for a series of summer concerts. But due to the microphone placement and mix, the left hand of the piano and the clarity in the lower register of the cello were both lost in Brahms's F major Cello Sonata. Despite these limitations, Paul Watkins (cello) and Michael Brown (piano) played with beautiful nuance and perfectly timed rubato, especially gently taking their time at the climax of phrases. I appreciated Watkins's varied and judicious use of vibrato in the second movement. The duo played the Allegro passionato with a quick tempo, a nice sense of drive and a tender second theme. The final movement began with elegance and lilt and was a joy, although I longed to hear the music either indoors or with a different mix of amplification, as while the upper registers of the cello sounded lovely, I wanted richer colours and a greater depth from the C and G strings.
Brahms's G minor Piano Quartet followed, and Gilles Vonsattel's masterful piano opening was riveting. Violinist Ida Kavafian's intense and passionate playing led the ensemble in a dramatic interpretation that swept the listener along. Here, the individual miking of the instruments was more successful and allowed for the violist to be heard even in unison passages – Matthew Lipman playing with fierce articulation and passion. Throughout the work the ensemble's compelling transitions and thoughtful harmonic changes captivated the ear. The opening to the second movement was mysterious but not too dark, especially in Kavafian's playing – and the rich textures in the Andante gave way to an exuberant C major section. The final Rondo was exquisitely played. Despite the occasional siren in the distance and the frustration of the amplification, it was indeed wonderful to hear great music performed live by great performers once again.
LEAH HOLLINGSWORTH