In this extract from the July 2021 issue, Felipe Avellar de Aquino writes about Heitor Villa-Lobos's early leanings towards the cello which sparked his extensive output for the instrument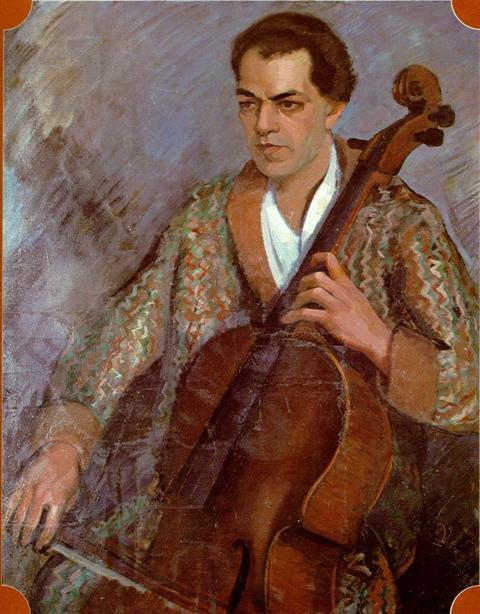 The following extract is from The Strad's July issue feature about Villa-Lobos and the cello. To read it in full, click here to subscribe and login. The July 2021 digital magazine and print edition are on sale now.
Villa-Lobos began his musical training at an early age. When he was about six years old his father, an amateur cellist, started teaching him the cello on an adapted viola. He undertook intense training, and by 1898 he had already started developing his love not only for the works of Bach but also for the popular music of Rio de Janeiro – two elements that were to become highly influential in his compositions. Besides the cello, Villa-Lobos played the guitar, an instrument widely employed in Brazilian folk and popular music; this enabled him to be in contact with the most important popular musicians of his time.
Read: Beyond Villa-Lobos: the music of Brazil
Watch: Bachianas Brasileiras no.1, Villa-Lobos, Gothenburg Symphony Orchestra
Villa-Lobos composed many works for the cello, having become an accomplished player. Apart from the pieces already mentioned, he wrote two sonatas for cello and piano (the first of which is lost) and two concertos. In addition, he composed the Bachianas brasileiras no.1 (1930, dedicated to Pablo Casals) for cello ensemble, the Bachianas brasileiras no.5 (1938–45) for soprano and cello ensemble and the massive Fantasia concertante (1958) for an orchestra of 15 or 30 cellos. These were the first major works written for the cello ensemble medium; thus even if Villa-Lobos did not invent this genre, it was certainly established by him. The Fantasia concertante also represents his last composition dedicated to the cello. It was commissioned by Bernard Greenhouse's Violoncello Society of New York – a personal request from Greenhouse, who played the first cello part at its premiere at the Town Hall, New York, in December 1958, as well as on the recording (also 1958) for the Everest label. It's a major work in three movements, scored for five voices in such a complex texture that at times there are fifteen distinct parts playing simultaneously.
According to sources at the Villa-Lobos Museum in Rio de Janeiro, Villa-Lobos was still performing on the cello in 1931, as part of a long concert tour. After retiring as a professional performer around this time, he never stopped writing new works for the instrument, as shown by the long list of subsequent cello compositions by him. Although there is no surviving evidence of him performing as a cellist after 1932, his Professional Card (a mandatory employment document in Brazil) from 1937 still lists him as musician/cellist.
In January 1959, Villa-Lobos served on the jury of the second international Pablo Casals cello competition in Mexico, together with (among others) Cassadó, Eisenberg, Navarra, Nelsova, Odnoposoff, Rostropovich, Sádlo and Casals himself. Among the prizewinners were Anner Bylsma and Josef Chuchro, as well as Luis García-Renart, Rama Jucker, Aleth Lamasse and Saša Večtomov. Here is further evidence that Villa-Lobos was closely associated with the leading cello circles around the world. It's very unfortunate that, as Rostropovich once recalled, Villa-Lobos never fulfilled his promise of writing a triple cello concerto for him, Fournier and Navarra, owing to his death in November 1959. The piece would have reflected, in musical portraits, the personalities of these three great cellists.
This article was published in the July 2021 Carlo Bergonzi 'Baron Knoop' issue

Micro-CT scanning technology reveals the secrets of the 1735 Carol Bergonzi 'Baron Knoop' violin. Explore all the articles in this issue .Explore all the articles in this issue

More from this issue…