Persuasive advocacy of works that deserve to be better known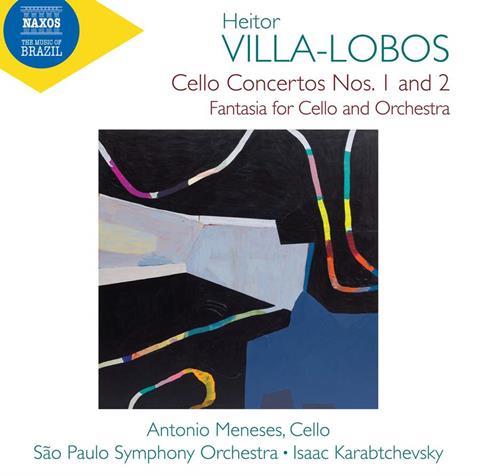 The Strad Issue: November 2023
Description: Persuasive advocacy of works that deserve to be better known
Musicians: Antonio Meneses (cello) São Paulo Symphony Orchestra/Isaac Karabtchevsky
Works: Villa-Lobos: Cello Concertos nos.1 and 2; Fantasia for cello and orchestra
Catalogue number: NAXOS 8.574531
Villa-Lobos is widely admired by cellists for his glorious Bachianas Brasileiras no.5. Two further cello concertos ought to have set pulses racing, not least given eloquent renditions by Antonio Meneses – his second recording of these works. Yet, for all his advocacy, the concertos remain stubbornly neglected.
Undoubtedly the highlight of this warmly recorded release is the Second Concerto, composed for Brazilian cellist Aldo Parisot in 1953; it has material that is both striking and structurally integrated. The concerto opens with a memorable orchestral melody; the cello line, fervently defined by Meneses, soon takes centre stage. The middle of the movement has a catchy oscillating figure. The ensuing Molto andante cantabile also boasts captivating melodies and is followed by a Scherzo that packs a punch with Latin fire adorned by a virtuoso cadenza, concluding with a driving finale.
The First Concerto (1915) is somewhat different, having a distinctly French colouring. It too features some very pleasant melodic ideas and is given an energetic and committed interpretation by Meneses. But the work itself seems unremarkable and unmemorable in comparison with its successor.
French colours also feature in the Fantasia (1945), with a cello melody hovering over shimmering orchestral timbres followed by a virtuosic Vivace. The carefully honed ensemble makes the best possible case for the music, though once again the invention is not quite as captivating as in the Second Concerto.
JOANNE TALBOT