A finely conceived album with a standout Villa-Lobos quartet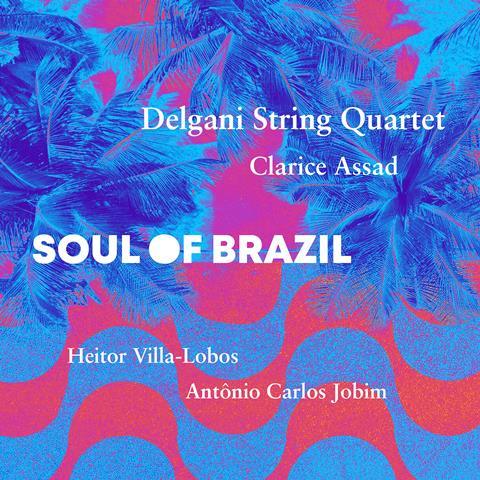 The Strad Issue: December 2023
Description: A finely conceived album with a standout Villa-Lobos quartet
Musicians: Clarice Assad (singer, piano) Delgani Quartet
Works: Assad: Glitch. Jobim: Four Songs (arr.Assad). Villa-Lobos: String Quartet no.6; Cair de tarde
Catalogue number: AVIE AV2620
The title listing gives away Assad's versatility as a composer-performer but it doesn't follow that her writing talents extend beyond her own genres. In fact Glitch sounds like a real quartet, and not a promising idea in a foreign context. The premise is simple: glissandos and ostinato patterns embody a faulty piece of code, which (like in DNA, not computers) can become the next stage of evolutionary development. Better still, the piece ends at an instinctively right time while leaving the ear wanting more.
The European battle over tonal and non-tonal harmony was not one that Brazilian composers ever had to fight, and it leaves no mark on Assad's piece, or the Sixth Quartet of Villa-Lobos. It's rhythm that most characteristically makes them sound Brazilian, however, and the Sixth begins with a jerkily syncopated idea, hard to 'read' in traditional terms, which previous recordings have either flattened out or played almost as a mistake. The Delgani absorbs it within a performance that utterly beguiles, with the cross-rhythms, samba-bass and moonshine moods of the finale especially convincing.
Only the excessively close and dry engineering discourages a full recommendation, and Assad is recorded in a different acoustic, pop-style, for a quartet of songs by Antônio Carlos Jobim. Her arrangements for quartet, though, show that European distinctions between commercial and art musics are, again, irrelevant: Jobim's harmony shares a bittersweet complexity with his companions on this richly rewarding album.
PETER QUANTRILL