Tim Horton reminisces about the lasting impact the Lindsays, particularly violinist Peter Cropper, had not only on his musical career, but on the wider community of Sheffield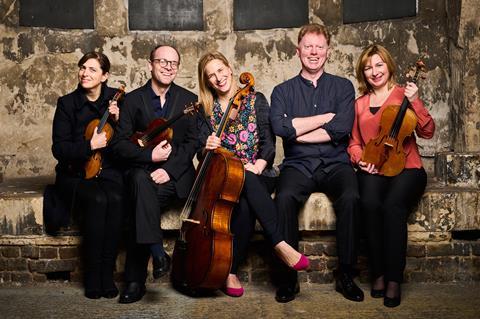 Explore more Featured Stories like this in The Strad Playing Hub
I encountered the Lindsays for the first time when I was 16 years old. At that time I was still at Chetham's School of Music in Manchester and it was suggested that I and a couple of fellow students should attend a Summer School at Brereton in Cheshire as a piano trio. Although there was some chamber music at my school it was never given the full attention it deserved. It was often seen as a poor relation to the efforts of each student to become a soloist. My time at Brereton put this attitude into sharp relief.
We prepared Beethoven's Trio op. 1 no. 1, one the most impressive compositional statements of intent ever created. I would have been happy to play for any member of the Lindsays but, with hindsight, I was particularly fortunate to have had Peter Cropper as a teacher. His approach was revelatory although it took a number of years for me to appreciate fully and assimilate the ideas that he was presenting to me.
15 years later, in 2005, I was lucky enough to be appointed pianist in the newly formed Ensemble 360, an eleven-piece ensemble comprising wind, strings and piano, that was the brainchild of Peter. We took over the residency at Music in the Round at the Crucible, Sheffield following the quartet's retirement. In the ten years before his untimely death I was able to gain first-hand experience of his musical ethos and that of Robin Ireland, with whom I played and recorded on many occasions, and Ronnie Birks, who attended Ensemble 360 concerts on a regular basis. Unfortunately I had less contact with Bernard Gregor-Smith as he moved abroad.
Outreach is central to the work of Ensemble 360 and Music in the Round in Sheffield and around the country. This is a direct inheritance from the Lindsays, who believed that music is for everyone regardless of economic or social background. Classical music has suffered for many years with a perception of elitism, often with some justification. This accusation is almost entirely irrelevant now, given the efforts throughout the arts to be more inclusive. The Lindsays were at the cutting edge of audience engagement, trying to rid the concert format of a feeling of 'them and us'. They eschewed formal concert clothes and talked to the audience about the music and musical life. Peter Cropper told me that he would occasionally take a beer on stage with him!
At the Crucible the audience surrounds the performers on all sides. This results in a collective experience shared equally between musicians and audience. At my last concert in the Crucible there was a family sitting on the front row about three feet from me. There was a girl of about nine listening avidly to every note. She was as much a part of the performance as the musicians. The Lindsays helped to make Sheffield a proud musical city and I know that all of my colleagues at Music in the Round and Ensemble 360 are honoured to continue their work.
There was a girl of about nine listening avidly to every note. She was as much a part of the performance as the musicians
The Lindsays' musical legacy is equally crucial to me. A large part of our musical training focuses on instrumental perfection. We are encouraged to achieve this perfection through careful hours of slow practice, much of which is concerned with accuracy. In my experience this has led to an unhealthy obsession with avoidance of error at the expense of musical ideas. The Lindsays were a wonderful example of a radically different approach. The musical idea should be foremost in a musician's mind - the concept of a piece, the character, the reasons for its existence, emotionally and philosophically. 'Technique' exists to facilitate the expression of these ideas. Peter Cropper was horrified by the idea that anyone could be pursuing perfection, by which he meant no wrong notes, at the expense of the music. If one achieves a convincing character for a phrase and plays some wrong notes then one has succeeded in one's endeavour. My last conversation with Peter included the discovery of our mutual love of Emil Gilels' recordings of the Brahms Piano Concertos, studio performances that contain some of the most convincing wrong notes ever committed to disc.
Some of the Lindsays' recordings, both studio and live, are infamous for their occasional inaccuracies and rough edges. Sometimes the lack of polish might be so distracting that the musical ends are obscured. I would say that, the vast majority of the time, the character of the music is presented in all its glory. If music is an abstract representation of the depths of human emotion and experience then this must include beauty, ugliness, profound joy, utter despair and every nuance between.
There are many examples of this approach in the Lindsays' performances. There has been no greater exponent of Haydn, the Janáček Quartets or the Beethoven Quartets. They push each character to its limits and the result is never anything but exhilarating and intensely touching. Witness the extraordinary C major outburst in the third movement of Janáček's Intimate Letters, which is both joyous and heart-rending, or the hungarese finale of Haydn's Quartet op. 20 no. 4, which perfectly exemplifies the pursuit of character over all else. I was very lucky to attend their final concert in the Crucible Studio in 2005. The second movement of Beethoven's Rasumovsky Quartet op. 59 no. 2 was possibly the single most beautiful, 'perfect' performance I have ever experienced.
It is important to say that each member of the Lindsays was a consummate instrumentalist in their own right. They could achieve any musical effect they sought, something that is not possible without complete mastery of the instrument. The shift in emphasis from 'technique' for its own sake to 'technique' that exists to elucidate musical ideas, however, was life-changing for me. This deeper understanding of the role of technique has also been the main thread in my contact with Alfred Brendel. Although he and the Lindsays might seem different musical beings in some ways, the fundamental idea that we find musical solutions to technical difficulties is central to their shared philosophy. This idea has proven crucial for my musical development. It has also freed me from a narrow, purely physical approach to the difficulties of piano playing. If one finds the appropriate musical gesture for a phrase, one can translate it into a physical gesture that then clarifies the musical idea for a listener.
In Brereton in 1990 I discovered for the first time that a musician should never pursue instrumental perfection over character. Peter Cropper spent some time with me on the last movement of the op. 1 no. 1 Trio. He would not accept any attempt of those opening leaps that did not fully convince him. He was in pursuit of musical, rather than instrumental, perfection. This exposure to the ethos of the Lindsays was a seminal moment that unfolded over many years of my musical life. I call it to mind every day.
Tim Horton is the pianist of Ensemble 360 which will perform throughout Sheffield Chamber Music Festival, running from 12 to 20 May 2023. This year's guest festival curator is pianist Kathryn Stott who has invited guest artists to appear with Ensemble 360 including violinist Pavel Fischer, trumpeter Tine Thing Helseth, harpist Ruth Wall, saxophonist Amy Dickson and bandoneon player JP Jofre.
More information can be found at musicintheround.co.uk/projects/sheffield-chamber-music-festival-2023/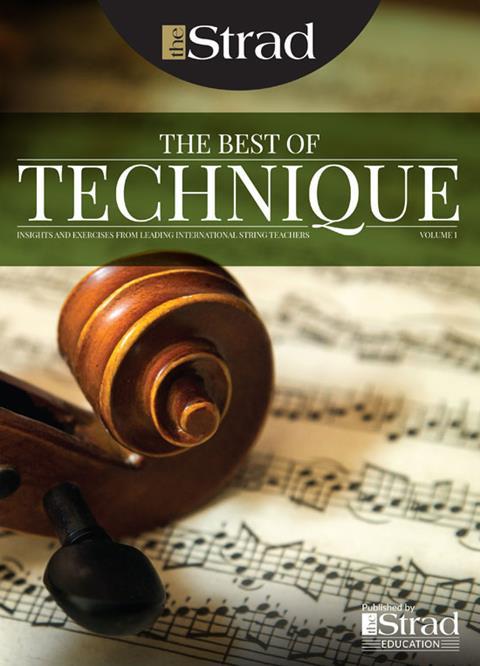 In The Best of Technique you'll discover the top playing tips of the world's leading string players and teachers. It's packed full of exercises for students, plus examples from the standard repertoire to show you how to integrate the technique into your playing.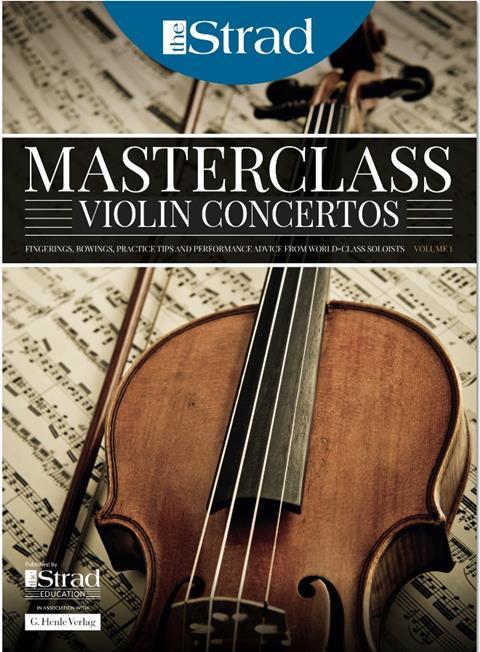 The Strad's Masterclass series brings together the finest string players with some of the greatest string works ever written. Always one of our most popular sections, Masterclass has been an invaluable aid to aspiring soloists, chamber musicians and string teachers since the 1990s.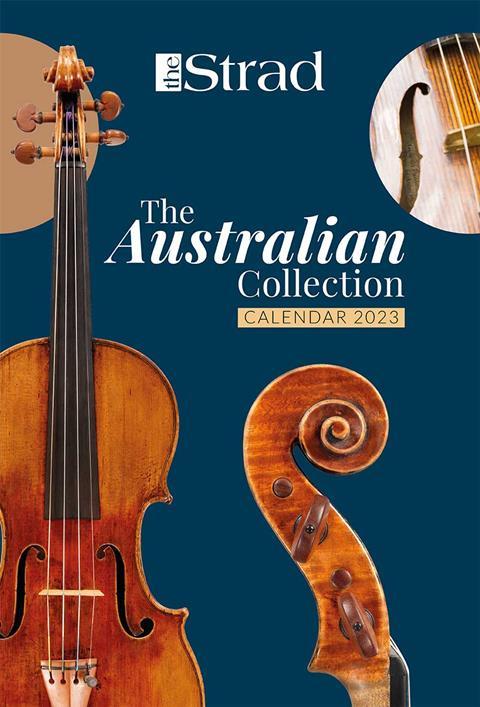 This year's calendar celebrates the top instruments played by members of the Australian Chamber Orchestra, Melbourne Symphony, Australian String Quartet and some of the country's greatest soloists.