The Carducci Quartet's cellist and first violinist recall a stressful concert, marathon running, and an unusually public marriage proposal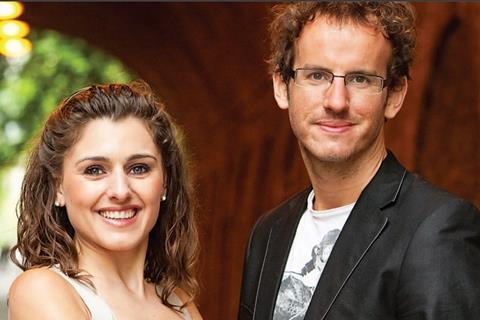 Discover more Featured Stories like this in The Strad Playing Hub.
This article was first published in the December 2013 issue of The Strad
Emma Denton
We met when we were about twelve, in the UK's National Children's Orchestra. I was at the front of the cellos and Matt was leading the second violins, so we had good eye contact. There was definitely some chemistry there, even at that age. But we didn't really get to know each other until a few years later, when we started playing chamber music together. We both grew up in Gloucestershire and ended up playing in the same string quartet.
Matt was always quite mean to me in rehearsals. We were very good friends and there was always a kind of tension, but back then we didn't really know what it was. He was quite blunt and raised his eyebrows if I was playing out of tune. My mum used to joke that we'd get married one day. When we both went to music college in London we spent more time together, and eventually became a couple.
We got engaged when we were 19 and had only been going out for four days. We were on the way to the Castagneto—Carducci Festival in Italy — which is the story behind our name — and had stopped off to do a concert in Germany. We went for a drink afterwards and he asked me to marry him. He was still wearing his dinner jacket and he'd had a couple of beers, so I thought he was only saying it because he was drunk! But in Carducci two days later, he proposed again, on stage, with a rose. The mayor gave us a book of poetry and the town threw us an engagement party.
We've been together for 15 years and have two children — Charlie and Daisy. Charlie has a rare genetic condition called Usher syndrome — he is deaf and may eventually go blind. That's been a massive journey for us. We first heard the diagnosis two minutes before we were about to go on stage in Ludlow, during the English Music Festival. I put the phone down and we didn't even have time to talk — we had to go straight on stage. I couldn't look at Matt during the concert, it was all so emotional.
People ask how we cope with spending so much time together, but we've been playing in the quartet for so long now that I can't imagine it any other way. The other two members of our quartet are also a married couple, so it feels completely normal to us. I feel grateful that we are always together, through good times and bad. It gives us a special bond.
Matthew Denton
Some people might have thought it was a bit rash and crazy of me to propose to Emma four days after we started going out, but it has worked out very well. It was Emma's mother who suggested that I propose on stage and handed me the rose. Emma had told her about the first proposal so she knew I was keen, but she wanted me to do it in a more serious way, not just in a pub over a beer. And I thought it seemed like a good idea because there would be less chance of her saying no!
In the early days of the quartet I might have been a bit harsh if Emma didn't do something perfectly. But I have come to realise that you can't criticise someone too much if you want a relationship — or a quartet — to last. When I'm learning a new piece, tiny details seem very important and I want to fix everything. I sometimes forget that you can't always solve problems immediately.
Four years ago, on my birthday, Emma woke me up and said, 'Happy birthday, I've entered us into a half marathon.' So I went along with it, and since then running has become quite a big part of our lives. We've done a quartet relay marathon and two half marathons, and Emma is doing the London Marathon next year dressed as a giant eye to raise money for RP Fighting Blindness, a charity that supports people with Usher syndrome.
We do everything together — live, work and run. The only time we ever spend apart is when we are taking a flight somewhere and Emma needs an extra seat for her cello, so I have to sit somewhere else on the plane. It's a little holiday away from each other. But even then, we usually end up watching the same films and talking about them together afterwards.
We rarely argue, even when things get stressful. In May this year we made our debut at the Kennedy Center. Our flight was cancelled, and then the one after it was cancelled too. We ended up flying on performance day — the concert was at 2pm and we arrived in Washington at noon. I think it was the most stressed we have ever felt. We both got very uptight but we managed not to take it out on each other and enjoy the performance.
INTERVIEW BY FEMKE COLBORNE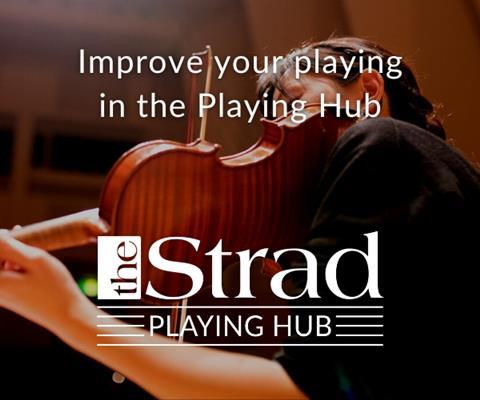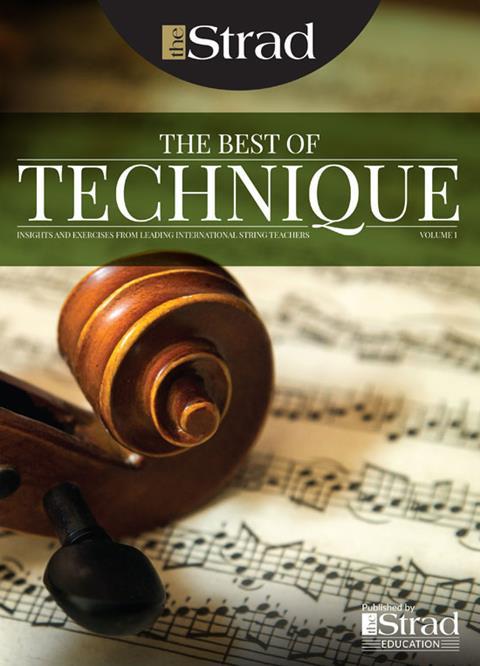 In The Best of Technique you'll discover the top playing tips of the world's leading string players and teachers. It's packed full of exercises for students, plus examples from the standard repertoire to show you how to integrate the technique into your playing.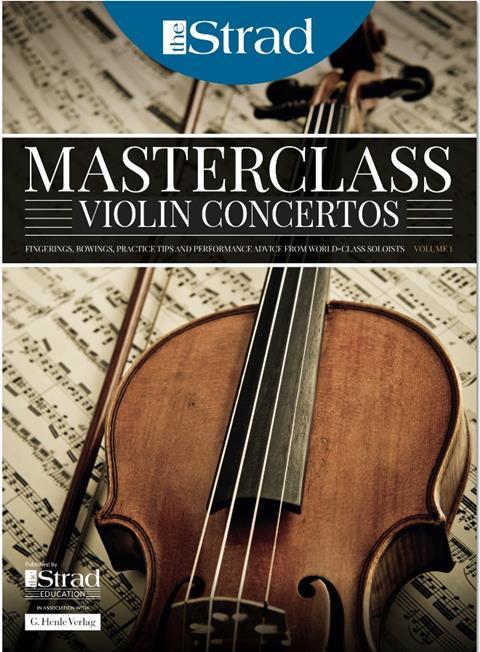 The Strad's Masterclass series brings together the finest string players with some of the greatest string works ever written. Always one of our most popular sections, Masterclass has been an invaluable aid to aspiring soloists, chamber musicians and string teachers since the 1990s.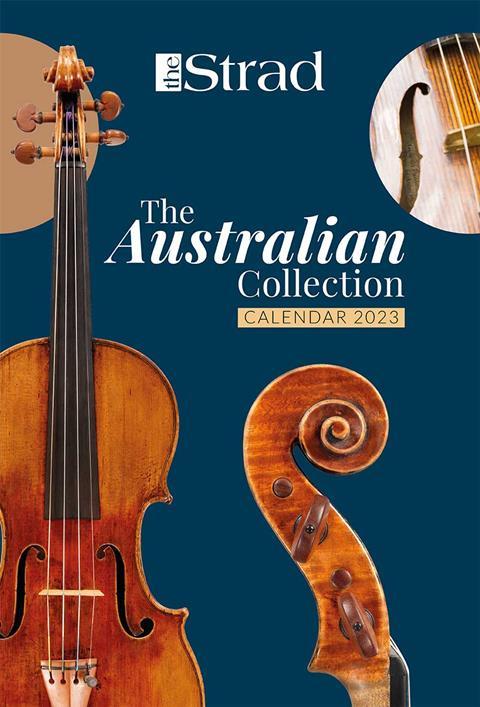 This year's calendar celebrates the top instruments played by members of the Australian Chamber Orchestra, Melbourne Symphony, Australian String Quartet and some of the country's greatest soloists.