The Austrian violinist, who was a former pupil of Tibor Varga and Nathan Milstein, passed away on 11 October aged 87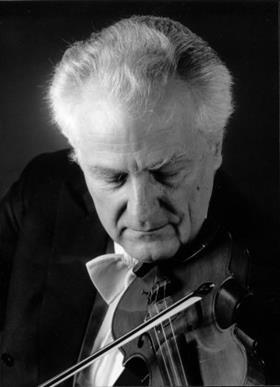 Austrian violinist Lukas David has died at the age of 87. Born in Wels, Austria in 1934, David hailed from a musical family; both his father Johann Nepomuk David and older brother Thomas Christian David were composers and conductors.
David first received violin lessons at the University of Music and Theatre Leipzig, going on to study with Max Strub at the Mozarteum University Salzburg and of Max Kergl at the State University of Music and Performing Arts Stuttgart, making his concert debut at the age of 14. He also had lessons with Nathan Milstein.

David enjoyed an international concert tour career, which took him across Europe, to Asia, the US, South America and South Africa. Focusing on romantic and contemporary repertoire, he also performed several of his father's concerto compositions. He was the recipient of a sponsorship award from the state of North Rhine-Westphalia for young artists in 1958.

David studied with Tibor Varga from 1949 to 1957, working as Varga's assistant at the Hochschule für Musik Detmold until 1959, and becoming professor there in 1966. From 1959, David taught at the University of Music and Performing Arts Vienna.
Listen to his 1972 recording of Paganini Caprice no.24 here:
Read: Violinist Raymond Gniewek has died aged 89
Read: Violinist James Buswell has died
Watch: David and Igor Oistrakh perform Prokofiev Sonata for two violins