The degree recognises Koh's excellence as a performer, her work to grow contemporary violin repertoire and her commitment to diversity in classical music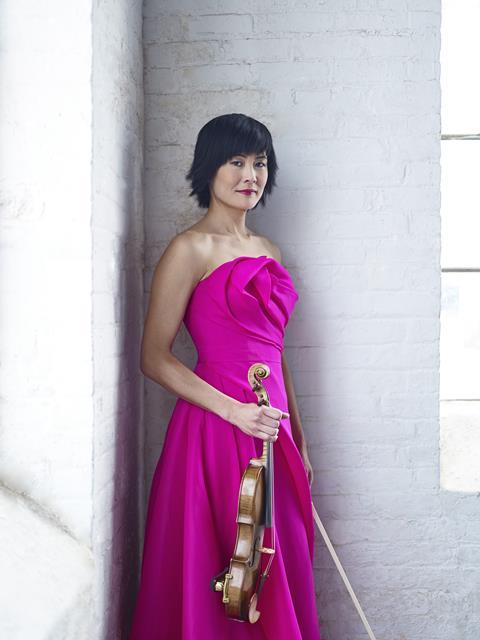 Violinist and new music champion Jennifer Koh will receive an honorary doctorate at the Cleveland Institute of Music's (CIM) 97th Commencement Ceremony, which will be held on Saturday 14 May.
In addition to receiving the degree, she will also deliver the event's commencement address and perform a world premiere as a featured guest on CIM's Luminaries Benefit Concert the previous evening.
In demand around the globe for live and recorded performances of music spanning centuries, Koh is committed to shedding new light on canonic works in performances with major orchestras, as well as collaborating closely with composers on new works. Koh has had more than 100 scores commissioned especially for her, vastly expanding the contemporary violin repertoire.
A graduate of Oberlin College and the Curtis Institute of Music, Koh also is the founder and artistic director of ARCO Collaborative, an artist-driven nonprofit that advocates for women and artists of colour in classical music.
Admiring Koh's dedication and inclusivity of new works to violin repertoire, CIM president and CEO Paul W. Hogle said, 'Between her fierce advocacy for new music and probing performances of Bach and Beethoven, Koh exemplifies the exceptional passion, insight and open-mindedness every working musician today needs to succeed.
'At the same time, Koh also looks out for others, fighting to guarantee prominent places in classical music for artists of colour and using her platform to elevate musicians and stories that have been previously overlooked. These are priorities shared by the CIM community, and so it is fitting to bestow our highest honour on her.'
CIM has awarded more than 90 honorary doctorates since 1965. Previous recipients include violinists Josef Gingold, Itzhak Perlman and Robert Mann.