The artist speaks to Gavin Dixon about returning to the Tchaikovsky Violin Concerto and how her approach is informed by collaborations with living composers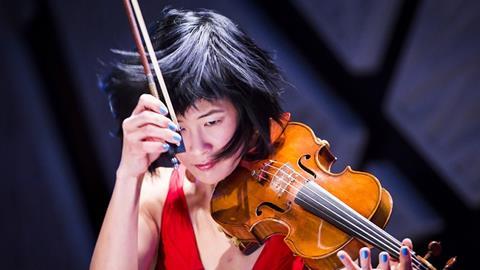 The following article is published as part of a larger interview with Jennifer Koh in The Strad's November 2016 issue – download on desktop computer or through The Strad App.
'I wanted to look at the issue of how classical music has become so separated from contemporary culture for my latest project 'Mixtape',' says Koh. 'In theatre and in dance we often see collaborations with contemporary art forms, so I don't understand why we don't have more of that in classical music. When you look at jazz, or rap, or hip-hop, there are many truly great artists, but they are not working in our art form. So I started thinking: why are we not friends? Why are we not in touch with what is happening? Coming from a background where everyone plays classical music, it is not clear how what we do serves our community. We need to reflect the diversity of the cities we live in.'
Koh believes classical music can learn from the immediacy and social engagement of other music forms. 'You must have read about Black Lives Matter here in the US. What is remarkable to me is that rap music in the 90s was already addressing the issue of police brutality. They used the art form to communicate what was happening before anybody else was paying attention. We need to draw on that idea of art being embedded in communities. I have commissioned a work from Vijay Iyer that will include elements of hip-hop in the musical form. It is all about integrating and acknowledging other art forms and showing how important and vital they are to our society. And I'll be working with Chris Cerrone, who is engaging with the techno movement that began in Detroit. These ideas are important to me because these are elements of what's been happening in my lifetime.'
Read the full Jennifer Koh feature in The Strad's November 2016 issue – download on desktop computer or through The Strad App.
Watch: Violinist Jennifer Koh talks about the demands on a performer's body
Watch: Jennifer Koh performs at Tchaikovsky Competition 1994
Photo: Chris Lee