Saariaho's violin concerto contains multiple layers of meaning for the US violinist – as well as a personal connection with the composer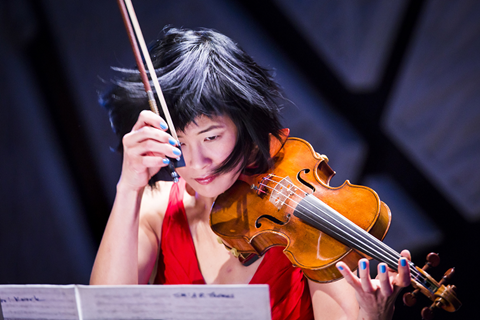 In the mid-2000s I watched a DVD of Kaija Saariaho's opera L'Amour de loin, and was completely blown away. It was the first piece I'd heard by the Finnish composer and her musical language was a complete revelation to me.
I fell into a rabbit hole of discovery, finding everything she'd written and discovering how it spoke to me and, of course, I wanted to find out what she'd composed for the violin. At that time there wasn't much: a Nocturne in 1994, which led to her first violin concerto, Graal théâtre, which premiered the year after. I've performed both of them many times since then, and I've recorded them along with the violin works Kaija has written subsequently, for an upcoming CD.
Kaija's music has a particular resonance for me, which I realised as soon as I heard it. There's a sense of internal exploration in every piece, an emotional journey within a complex structure. This is particularly evident in Graal, which has a huge range: it starts with a kind of cloud of vague sounds and certain themes keep on returning throughout the 25-minute work, echoing in the piano, glockenspiel and harp.
It's like a haunting presence, a kind of meditative return to a rhythmic centre. Kaija's emotional language is unique and extraordinary, and in Graal it feels like there's a world of possibilities that gradually open up to you. I get something similar from the works of Bach and Schumann: a sense of the intimate and complex internal life within each piece.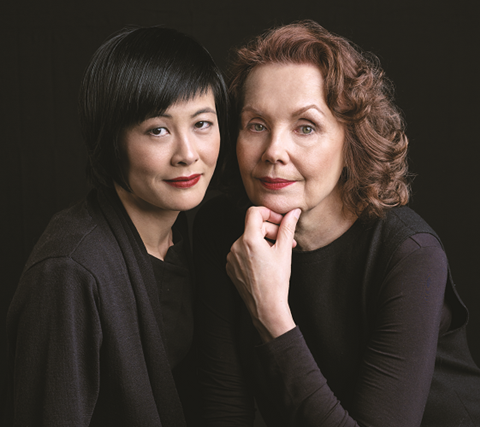 What I found particularly interesting about my response to Graal – and all Kaija's music – is that it made me feel immediately as if I already knew her. There's complete honesty in her mode of expression, as well as a vulnerability that fascinated me and drew me in. At my first meeting with her, which came several months before I first performed Graal, I felt quite awkward because I thought I already knew so much about her! Now, having known and worked with her for more than a decade, I think we've developed our relationship, but it grew so easily from that first meeting. Kaija said that she felt something similar when she met me.
I've had that connection with other collaborators but it doesn't happen very often. Last year I played the concerto with the Radio France Philharmonic Orchestra under Dima Slobodeniouk, and I felt a rapport with both the conductor and the orchestra throughout the performance. It was as if we all understood the piece in just the same way, and brought out the emotional core of the work.
One thing to remember when playing Graal is that there are quite a lot of interesting bow strokes, such as sul ponticello and sul tasto, and it's important to remember that every part of technique is just one more tool to bring out your expressivity. Just as you shouldn't use one type of vibrato or glissando, you can't, for example, limit yourself to one dynamic. Forte means strong, but it always needs to be in relation to everything that's going on around you. Music always contains infinite possibilities, rather than being a black and white language. In Graal, the type of sul ponticello shifts within the piece, and it's essential to keep that in mind as you play.
I don't classify works as 'easy' or 'difficult' – I work on the assumption that because I'm a human being and a member of society myself, then if I find a piece of music compelling, there'll be other people who'll feel the same. I sometimes think that people shy away from really new music because there's a sense of nostalgia in hearing the same repertoire – or pieces by a composer they already know and whose style they like.
INTERVIEW BY CHRISTIAN LLOYD
This article is from the July 2018 issue of The Strad