The Russian conductor is rapidly losing professional engagements as his stance on the Russian invasion of Ukraine remains unconfirmed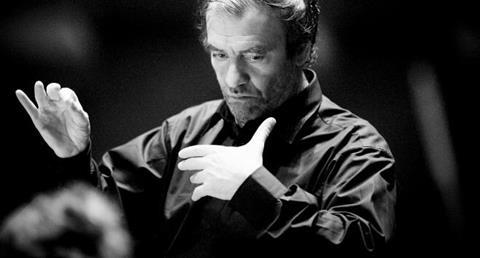 Lucerne Festival has cancelled the concerts of the Mariinsky Orchestra and Valery Gergiev scheduled for 21 and 22 August 2022.
Artistic director Michael Haefliger comments, 'In view of Russia's illegal acts of war, we are sending a clear signal of solidarity for the people of Ukraine. We are deeply saddened and condemn the attack on Ukraine and on innocent people in the strongest possible terms.'
The Lucerne Festival will inform concert-goers about the new programmes and performances of the two concerts at a later date.
Russian conductor Gergiev, a close friend and supporter of Russian president Vladimir Putin, has faced increased pressure to speak out against the Russian invasion of Ukraine over the past week. Last weekend his appearances at Carnegie Hall with the Vienna Philharmonic were cancelled.
As he holds silence over his stance of the Russian invasion, Gergiev continues to lose professional engagements. On Sunday, his manager Marcus Felsner dropped Gergiev as a client, stating, Gergiev 'will not, or cannot, publicly end his long-expressed support for a regime that has come to commit such crimes.'
The mayor of Munich Dieter Reiter has issued Gergiev with a deadline to denounce the Russian invasion, saying that he will be fired as chief conductor of the Munich Philharmonic if he does not comply.
The Rotterdam Philharmonic are taking similar measures, 'In the case Valery Gergiev does not openly distance himself from President Putin's action in Ukraine, we are forced to cancel the concerts with him. The Gergiev Festival will also not be held in September.'