Mark Pemberton examines Travis Newton's volume on how to be an orchestra manager during a pandemic and other crises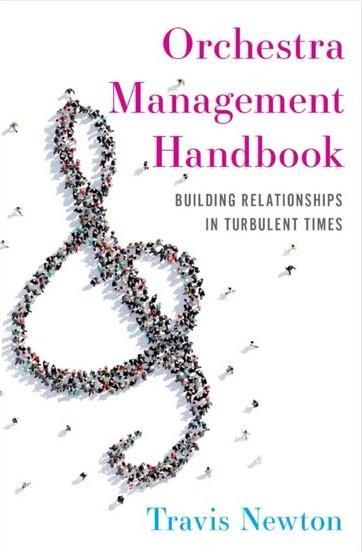 Orchestra Management Handbook: Building Relationships in Turbulent Times
Travis Newton
248PP ISBN 9780197550687
OXFORD UNIVERSITY PRESS £22.99
These past two years have taken their toll on the people who run our orchestras. It's not been an easy job at the best of times, but the pandemic and Brexit have made life a lot tougher for the chief executives of the UK's orchestras. So it's welcome news that what in effect is a manual for the people in leadership roles, or who aspire to be leaders in the future, has arrived from across the pond. While, as the author admits, the book is focused on orchestras in the US, its detailed analysis of the wide-ranging responsibilities that go with running an orchestra are relevant to hard-pressed CEOs in the UK too.
Not surprisingly, its section on fundraising is particularly American in focus, and British fundraisers will raise a wry smile at the statement that American orchestras garner more revenue from donations than from ticket sales (the average ratio in the UK is 50 per cent earned and 20 per cent fundraised). And it says little about public funding, which is so crucial a source of income for many orchestras in the UK, as well as loading additional responsibility on the CEO. But the chapter on marketing will be especially helpful to those orchestra managers concerned to ensure they drive up sales and customer loyalty, especially as we emerge from the pandemic. In contrast to the US, where the book admits to a downward trend in audiences, we were seeing a growth in audience numbers in the UK before Covid-19 hit.
It's the final chapter on relevance that really hits home. While offering no easy answers, it will help those struggling with implementing their inclusion strategy to at least set a pathway to a more diverse future.
As Travis Newton says, 'Simply put, orchestra management is hard work.' He's not wrong there. But his much-needed book will at least help those struggling on the front line to check they are doing things right, and making their adaptations for the better.
MARK PEMBERTON