Judges' scores released today reveal that just 1 point of a possible 1,300 gave US violinist Nancy Zhou the event's $100,000 first prize last week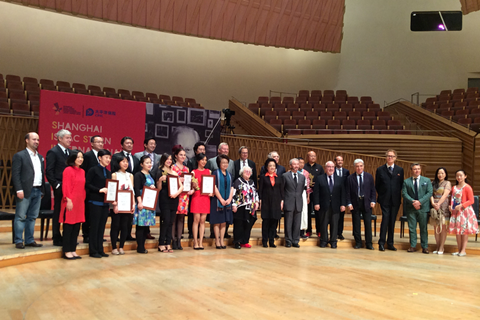 Nancy Zhou, 25, was named winner of the second Shanghai Isaac Stern International Violin Competition (SISIVC) on 1 September, earning the top prize of $100,000, while second place, worth $50,000, went to Olga Šroubková, also 25, from the Czech Republic.
With the publication of the judges' scores today, it has emerged that only one point out of a possible 1,300 separated the top two places.
Each of the 13 judges gives a score out of 100 to the six finalists, with the totals then added up. Zhou earned a combined score of 1216 while Šroubková's was 1215.
Third placed Diana Tishchenko was 32 points behind with 1182, and the lowest score was 1132, suggesting a close-run competition overall.
Šroubková was the only contestant to gain a score of 100 by individual judges, with both David Stern and Daniel Heifetz giving her the maximum score. However, Zhou's scores were more consistently high, giving her the edge in the end.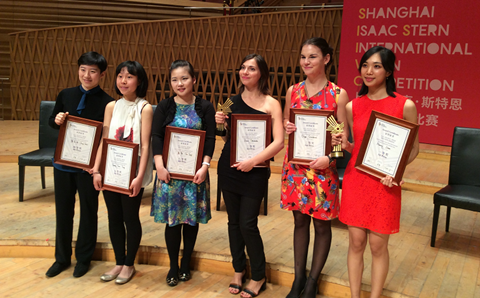 The judges were David Stern and Vera Tsu Weiling (joint chairs) and Zakhar Bron, Martin Campbell-White, Guillaume Molko, Daniel Heifetz, Emmanuel Hondré, Sreten Krstic, Weigang Li, Siqing Lu, Dora Schwarzberg, Philip Setzer, and Lina Yu.
The SISIVC is unusual for releasing the score breakdown, which it does in the interests of transparency and to deter judges from showing favouritism to contestants they may have links to, as co-chair David Stern told The Strad last week.
Click here or on the link below to download [pdf] the finalist results in detail