David Stern, joint chair of the Shanghai Isaac Stern International Violin Competition – currently in its final round – tells The Strad about protecting his father's legacy and enforcing 'radical clarity' on the jury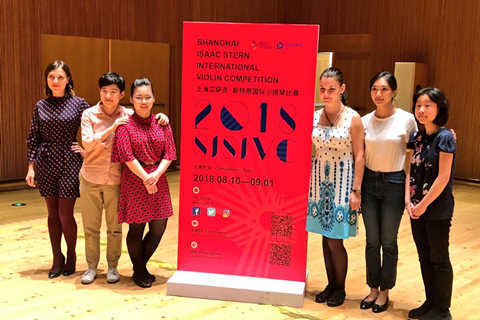 My father hated competitions. He was very smart and practical and today it is very difficult to help people in the way that he did in the 70s, 80s and 90s. The world was slower, there were fewer concerts and fewer musicians out there. There was more time to listen to someone and watch them grow.
This is such a fast world… How do you in the Instagram age get people heard and give them the time to ripen and to develop? So any event that enables young people to perform for seasoned professionals is a positive thing. And when you put that in a context that allows them to play chamber music, sonata music, not just the fast and furious, but Bach and Mozart, the Chinese piece, the cadenza – there is a lot here and that enables a musician to show a lot about themselves.
I keep saying to the jury, please do not look for the person who is the easy choice. Look for the person who might even bother you a bit but who takes a chance. The first thing I said to all of the participants was 'Do not play it safe. If you do, we're not interested.'
And so many of them reflected on what we said. That statement doesn't come from me it comes from my father. It's what he would be saying. I have said we shouldn't take it against someone that they have won a competition before but the irony is there. We don't want this competition to be yet another crown on their shelf. If that person has won other competitions and they are a great musician that's fine and it's possible. But that doesn't interest me very much.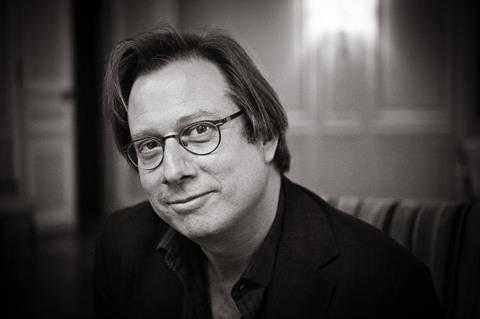 So I keep saying it to the jury: 'My father is in the room, you know what kind of musicians he liked, don't compromise.' How does that translate for each person, we are only human and I do not tell them how they should vote, but I do tell them that they have him to reckon with!
Scoring is constantly the issue and my brother and I were adamant that we cannot allow this to be like every other competition. So there was a lot of back and forth. We did push out the idea of not having teachers on the jury, but what happens when a violinist is not the teacher but has heard the student? What happens when the violinist is a friend of the teacher? You cannot control it. What happens when I as a conductor have conducted one of the soloists? Does that mean I can't decide?
The music world isn't that big, so you are going to have contact with people one way or the other. To try to make this hyper clinically clean is ridiculous. So the radical clarity that we impose is that all the scores are published and I say to the jury each time – and they do need to be told because they don't get it initially – everything you write is there permanently. People will be looking at it for years. I say to them, 'You're responsible. It's out there, so don't mess up.'
And Vera [Tsu Weiling], my co-chair, looked at the jury and said 'Don't feel bad about voting badly for your colleague's students. If your student didn't do well don't worry about not giving them a good grade. It's your job as teachers to be honest with your students.'
It's kind of worked because there were situations that might have become an issue after the first round, because they aren't used to seeing it in black and white. Then they saw it and things settled in the second round. There will always be disparity but they are not along the obvious lines.
Maxim [Vengerov] who studied with Zakhar [Bron] voted for a completely other candidate to win the competition last time. I love that fact. We have to not make it another business. If we were to end up with everyone scoring a 99 for the last, that would be the worst thing. That's why it's good to have a big jury.
There's this great thing in Paris: If you are doing the opening of an opera and everybody claps then it's ok, if everyone boos not so good. But if half clap and half boo that's a success. That's beautiful.