Six violinists will now prepare for the highly demanding final round to be held in 2022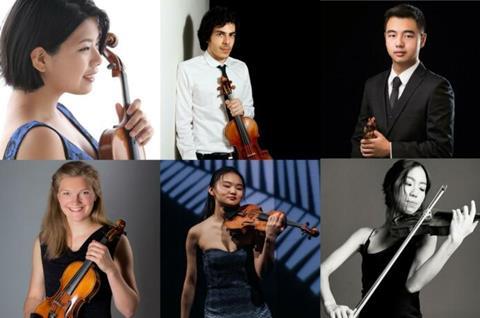 Six finalists have been announced for the Shanghai Isaac Stern International Violin Competition, following the rigorous semi-final rounds last week. They are:
Rino Yoshimoto | Japan
Thomas Lefort | France
Ruifeng Lin | China
Felicitas Schiffner | Germany
Angela Sin Ying Chan | Hong Kong, China
Shannon Lee | United States
The final round will be held live in 2022. Split into two sections, contestants will first perform in a chamber music round, playing first violin in Beethoven's String Quartet no.5 in A major op.18, first movement. Following that, the second section will consist of a performance of Zhou Tian's newly commissioned Violin Concerto 'Night Tour' as well as a standard romantic concerto.
Contestants will play for the chance to win first prize of USD $100,000, as well as prize for Best Chinese Work Performance Award and the Isaac Stern Human Sprit Award, each worth USD $10,000.
Read: Hair's breadth: postcard from the Shanghai Isaac Stern Violin Competition
Read: Tiny margin separates top two in Shanghai Isaac Stern Competition