The triennial competition announces new jury structure and new prize structure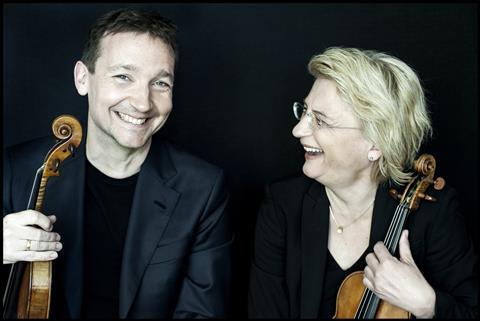 The Joseph Joachim competition has announced some changes to its format.
Under the new artistic directorship of violinists Antje Weithaas and Oliver Wille, the pre-selection of participants will fall to the string section leaders of the NDR Radiophilharmonie and the competition jury will include five violinists and four jury members from concert-related fields. Sitting on the 2021 panel will be: Ana Chumachenco, Suyoen Kim, David Takeno, Donald Weilerstein, Carolin Widmann, Eleonore Büning, Robert Levin, Andrew Manze and Christine Schäfer.
In addition, the competition, which in recent years offered its first prize winner €50,000 (one of the highest value wins on the competition circuit), has changed its prize structure. From now on all four finalists will receive €10,000 each, with one receiving the new 'Joseph Joachim' prize of €30,000.