Eight violinists will progress to the semi-finals consisting of chamber music, ensemble leading and a self-curated recital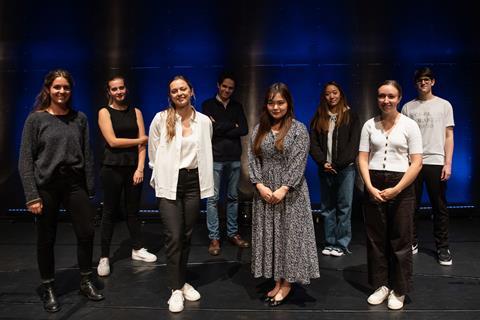 Eight violinists have been selected to progress through to the semi-finals of the 11th Joseph Joachim Violin Competition in Hannover. They are:
Claire Bourg (26, USA)
Lorenz Karls (20, Sweden & Austria)
Elli Choi (20, USA)
Javier Comesaña (22, Spain)
Maria Ioudenitch (25, USA)
Minami Yoshida (23, Japan)
Sara Domjanic (24, Liechtenstein)
Chiara Sannicandro (23, Germany)
The eight violinists were selected from 31 participants by the jury chaired by Carolin Widmann. The semi-finals, held in two rounds, begin on 4 October at 6pm local time. In the first round at the Richard Jakoby Hall of the Hanover University of Music, Drama and Media, semi-finalists must lead the Camerata Bern in a performance of a Mozart concerto as well as the first movement of Bartók Divertimento. The second round will consist of a self-curated recital on the theme of 'Home', as well as leading the Kuss Quartet in a first movement of a Haydn String Quartet.
The finalists will be announced on 7 October with the final round held on 10 October. Four finalists will have the opportunity to win the top prize of €30,000. Other prizes include sheet music from Henle and a three-year loan of a Guadagnini violin. Previous prizewinners include Timothy Chooi, Nemanja Radulovic, Sergey Dogadin, Fumiaki Miura, Dani Kim and Alexandra Conunova.
Read: Sentimental Work: Carolin Widmann
Read: Maria Ioudenitch wins Tibor Varga International Violin Competition 2021
Read: 'I have never entered a competition hoping to win' - Emma Wernig