22-year-old violist Ming-Yu Hsu will begin her role in September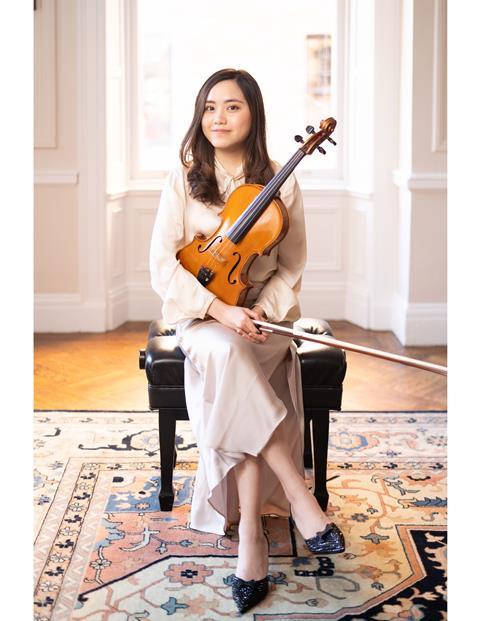 Kansas City Symphony has appointed Ming-Yu Hsu as its principal violist. At only 22, she recently graduated with a bachelor's degree from the Curtis Institute of Music as a student of Hsin-Yun Huang.
Hsu told The Strad, 'I am extremely honoured and excited to be joining the Kansas City Symphony. What I love most about orchestral playing is the ability to create and share musical experiences with my colleagues. The Kansas City Symphony has already created such a welcoming atmosphere, and I am looking forward to many memorable years of music making.'
Born in New Taipei City, Taiwan, Hsu started studying viola at the age of 10 at Gu-Ting Elementary School under Yachi Huang, going on to the Affiliated Senior High School of National Taiwan Normal University under Jui-Se Yang. She was accepted to Curtis in 2014 at the age of 13.
Hsu has performed internationally, including in the United States, Germany, Switzerland, England, Japan and Taiwan. She has won various competitions, including first prize in the American Protégé International Concerto Competition, third prize at The Philadelphia Orchestra Albert M. Greenfield Competition, the 'Pennycress Trust Bursaries' prize at the 12th Lionel Tertis International Viola Competition, as well as first prize at the Taipei Culture Cup, the 7th Asia Pacific Cup of Taipei, the Taipei City Music Competition for Viola Solo of Southern District, and the National Music Competition for Viola Solo.
She is also a recipient of the Chimei Museum Arts Award, and the International Pacing Art Culture Education Foundation Rising Stars Scholarship.