Violinist Jun Iwasaki will depart the Nashville Symphony to take up his new role in September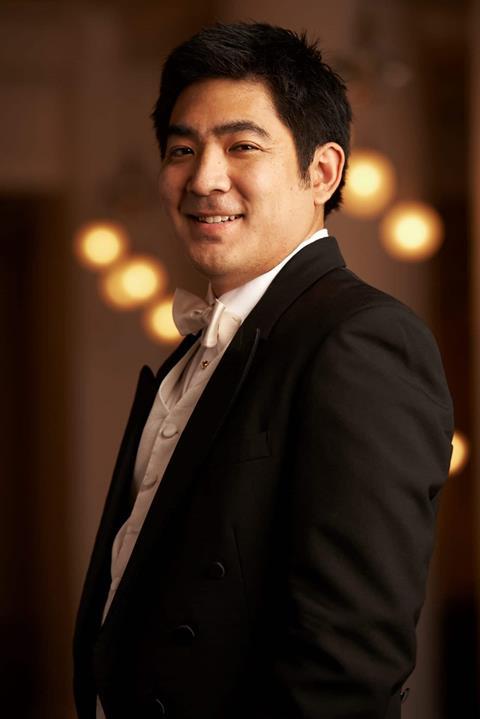 The Kansas City Symphony has appointed Jun Iwasaki as its new concertmaster for the 2022/23 season.
'I am both honoured and excited to be named the next concertmaster of the Kansas City Symphony,' said Iwasaki. 'I truly look forward to getting to know both the Kansas City Symphony organisation and the city itself as I take on my new role.'
Music Director Michael Stern commented on Iwasaki's appointment: 'I believe we have found a superb concertmaster in Jun, and I am convinced that he is going to be a huge contributor to the Kansas City Symphony's ongoing success.
'He is a marvelous violinist, a compelling and natural musician with proven experience, and a generous colleague. Above all, he will bring great leadership not only in his role on stage, but as a force for music and the arts, and for our Symphony, throughout the community.'
A graduate of the Cleveland Institute of Music's Concertmaster Academy, Iwasaki served as concertmaster for the Oregon Symphony from 2007, joining the Nashville Symphony in 2011 in his current role. He has appeared with numerous orchestras throughout Europe and the US, including the Blossom Festival Orchestra, Cleveland Pops Orchestra, the Atlanta and Pittsburgh symphony orchestras, Gulbenkian Orchestra in Lisbon Portugal, and the Cleveland Institute of Music Orchestra.
In addition, he has served as concertmaster of the Asian Artists and Concerts Orchestra (AAC), guest concertmaster of the Santa Barbara Symphony in 2010, and guest concertmaster of the National Arts Center Orchestra in Ottawa in 2006.
He is the first prize winner of the 2005 Japanese American Association Competition and the Coleman Chamber Music Competition.