US-violinist Emi Ohi Resnick will begin the role on 1 August 2022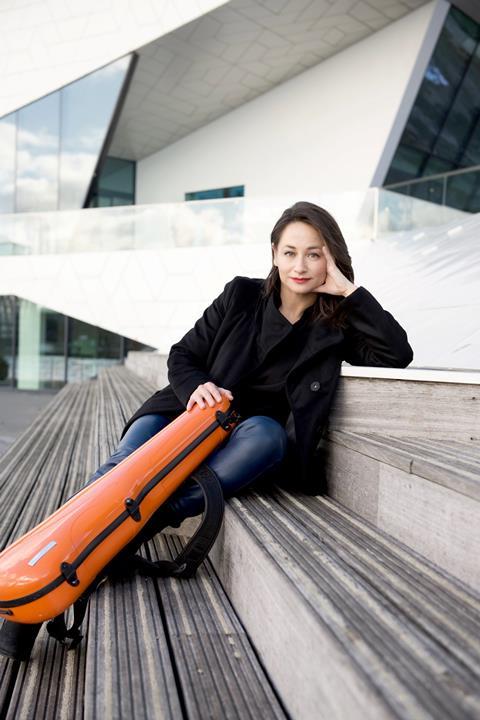 The North Netherlands Orchestra (NNO) has announced Emi Ohi Resnick as its new first concertmaster.
'I have enjoyed being a guest concertmaster. However, now is the perfect time for me to make a long-term commitment. It is an honour to have this opportunity with one of the best symphony orchestras in the Netherlands in such an appealing city. I am looking forward to it!'
Resnick was born in New York City, making her debut at Carnegie Hall at the age of fifteen. She has performed in the United States, Europe and Japan.
She has collaborated as a soloist and chamber musician with such prominent musicians as Pierre-Laurent Aimard, Frans Brüggen, Philip Glass, Gary Graffman, Ton Koopman, Siegfried Palm, Thomas Riebl and Jörg Widmann.
She has premiered many contemporary works written for her and she plays regularly in various chamber music ensembles including, in addition to the Ruysdael Quartet, the Blaeu String Quartet, the Ensemble Modern, the Context Ensemble (with Sergiu Luca) and the modern music group Möbius which is currently Ensemble-in-Residence at Columbia University in New York.
She is one of the founders of the unique collective Splendor and co-initiator of the extremely successful Strijkkwartet Biënnale Amsterdam
Resnick studied at the Curtis Institute of Music with Szymon Goldberg, the Juilliard School with Louise Behrend and Robert Mann, the Mozart Academy Prague with Sándor Végh, and the Mozarteum Salzburg with Thomas Riebl and Ruggiero Ricci, and has worked closely with the composer György Kurtág. She has been regularly invited to the Marlboro Music Festival and the International Musicians Seminar in Prussia Cove, England.