The British violinist will leave her current position at the Royal Scottish National Orchestra for a new position in Norway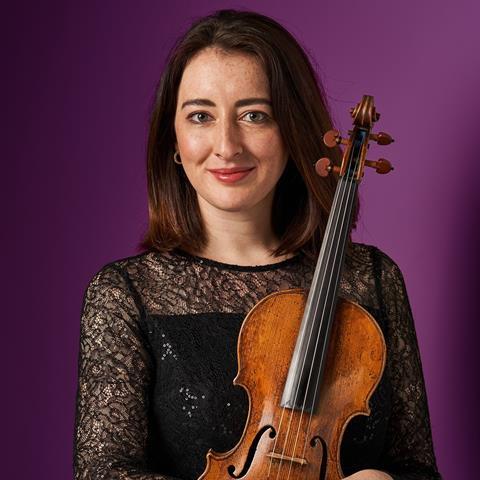 Read more news articles here
Violinist Emily Davis has been appointed as the first concertmaster for the Stavanger Symphony Orchestra in Norway.
Davis, who has been a guest concertmaster with the orchestra previously, will leave her current position at the Royal Scottish National Orchestra (RSNO) as associate leader.
In a post on social media Davis said: 'I am leaving my wonderful RSNO family to join the brilliant Stavanger Symphony in Norway as their new concertmaster. I can only say how much I have loved being with the RSNO, and the impact it has had on me and pay tribute to my completely lovely first violin section. I will miss you all SO much.'
Davis has previously performed as guest concertmaster with both the Oslo Philharmonic and Bergen Philharmonic. Before joining the RSNO, Davis was the associate leader of Bergen Philharmonic where she worked for two years from 2016 to 2018 and was previously principal first violinist with the City of Birmingham Symphony Orchestra. Outside of Norway Davis has also been invited internationally to work as guest concertmaster of the Singapore Symphony Orchestra, the RTÉ Symphony Orchestra and frequently collaborates with the Chamber Orchestra of Europe, Aurora Orchestra, the Scottish Ensemble and the Scottish Chamber Orchestra.
Inspired by folk music Davis recently founded Thirteen North with co-artistic director Catriona Price. As an ensemble they have a unique influence of both classical and folk music, formed of musicians who are performers, composers and improvisers in their own right, bringing music out of the concert hall and into communities throughout Scotland.
Davis plays on a Ferdinand Gagliano violin loaned to her through the Beare's International Violin Society.
The RSNO said: 'We wish her [Davis] all the best for the future!'