The UK orchestra has also appointed seven new trustees to oversee the direction of the charity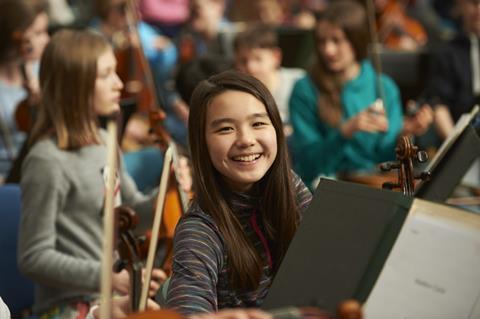 Following digital programmes in 2020 and 2021, the National Children's Orchestra of Great Britain is returning to in person activities in 2022.
Auditions are now open for UK-based musicians, aged 8-13. Candidates must submit a video recording of themselves playing two contrasting pieces, of around 2-3 minutes each, by 14 September 2021. Older violinists, cellists and trumpeters may also need to prepare orchestral excerpts.
Read: National Children's Orchestra to launch 2021 digital programme
Read: NYO musicians invite performers for socially-distanced 'Jupiter' performance
The orchestra has also appointed seven new trustees: Rosie Benneyworth, Beth Higham-Edwards, Kadiatu Kanneh-Mason, Lucy Maguire, Uchenna Ngwe, Letty Stott and Christine Wu. They join current trustees Janet Baker, George Caird, Miranda Francis, Fiona Harvey, Jonathan Mayes, Louise Mitchell (chair), Will Norris and Bran Weir.
Mitchell commented: 'The NCO works year-round with children from across the UK, inspiring creativity and musicianship, irrespective of children's backgrounds or circumstances. For our organisation to achieve its future aspirations, we require a group of trustees who bring a diversity of life experiences and lived experiences, cultural and social knowledge, as well as extensive expertise in business, education, music, wellbeing and strategy. I'm delighted that these new trustees will make such a strong contribution to NCO.'
For full details on how to audition visit: www.nco.org.uk/join-in/start-here.